'Tyler Perry's Temptation' Contest: Write A Slow-Jam Haiku About Kim Kardashian & Win A Prize Pack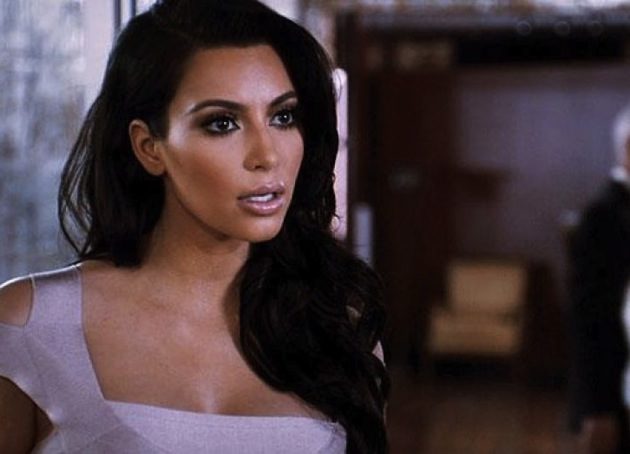 If you're a Tyler Perry fan and your home could use a few conversation-starting posters on the wall, then you've come to the right place. Movieline is giving away one fun — and funny — prize pack to commemorate the March 29 opening of Tyler Perry's Temptation, written and directed by Tyler Perry and featuring Kim Kardashian in the Madea role. (I kid!)
All you need to do to enter is reside in the United States and write a slow-jam haiku (in the 5-7-5 form) about Kim K.  It's up to you if you want to include Kanye West or Perry or the plot of the movie. It just needs to be Barry — as in Barry White — good. Just make sure to leave it in the comments section.  The deadline is Noon Pacific time on March 28, and a winner will be picked the following day.
If you rise to the occasion, here's what you'll win:
-Teaser Poster
-2nd Teaser Poster
-Final Poster
-T-Shirt
-Paper Fan
-Silicone Wristband
-Breath Mints (That's not a typo)
For inspiration, here's the official synopsis for the movie and the trailer:
An explosive romance about forbidden desires, TYLER PERRY'S TEMPTATION tells the provocative story of Judith, an ambitious married woman whose temptation by a handsome billionaire leads to betrayal, recklessness and forever alters the course of her life.
Go to it.
Follow Frank DiGiacomo on Twitter.
Follow Movieline on Twitter.