From One 'BMF' To Another: Sam Jackson Digs NSFW 'Insane Office Escape 2'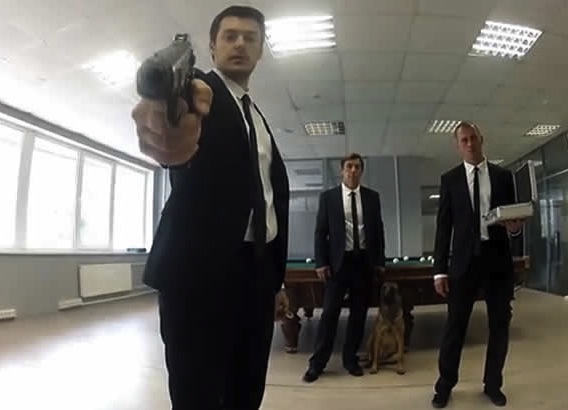 Ilya Naishuller sounds like the name of a character from The Man From U.N.C.L.E., but he's got a better shot at directing a future entry in the James Bond franchise.  The 29-year-old Naishuller is a most interesting hyphenate: he's the front man for the Russian punk band Biting Elbows and a filmmaker who has lit up the Internet — 6 million YouTube views and counting since its Mar. 18 upload — and Hollywood with a remarkable NSFW music video for the band's new single "Bad Motherfucker."
The video, which is subtitled, Insane Office Escape 2, is a bit like a mash-up of The Matrix and Reservoir Dogs as seen from the perspective of a first-person shooter video game and it has gotten the attention of Samuel L. Jackson and Darren Aronofsky who have praised Naishuller via their Twitter feeds:
If you haven't seen it already, watch it here:
The video carries a "2" in its title because it's a sequel of sorts to video that Naishuller made for Biting Elbows 2011 track "The Stampede," which has more than 3 million YouTube views.  But as you can see, the follow-up is a vast improvement on all counts.
If you want to know more about Naishuller and the making of Insane Office Escape 2, you can read BigThink's interview with him here, where the punk filmmaker indicates that he attended New York University's Tisch School for the Arts and has Hollywood agents sniffing around him. IMDbPro doesn't yet have a listing for Naishuller, but I bet that's about to change stat.
[BigThink]
Follow Frank DiGiacomo on Twitter. 
Follow Movieline on Twitter.