'The Host' Contest: Channel Your Inner Parasite & Win A Nifty Prize Pack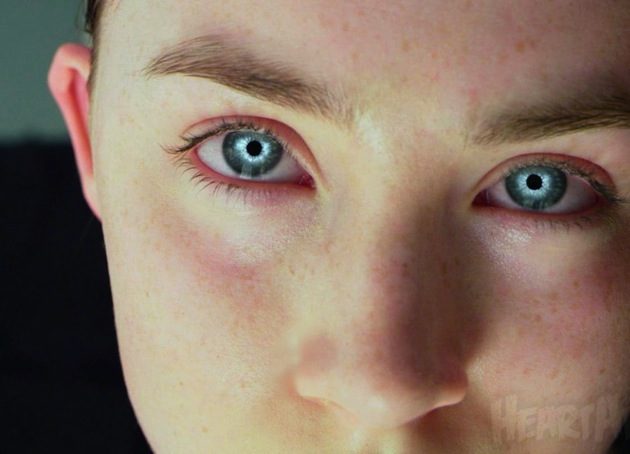 It's the first day of spring and a perfect time to celebrate young love of the parasitic alien variety. And how do we do that? By giving away a prize pack for Open Road's adaptation of Twilight creator Stephenie Meyer's novel, The Host, to one budding poet out there who can capture the spirit of the movie in an original haiku. 
First, some inspiration: one winner will receive the following bag o' swag:
1.The Host T-Shirt
2. The Host Buttons
3. Signed Poster
4. A copy of Meyer's novel
5. Movie Companion with Behind-The-Scene Photos
If that's enough to turn your brown eyes an eerie shade of blue, all you need to do is reside in the United States and submit an original haiku (using the 5-7-5 format) inspired by the plot of The Host or an actual parasite.  I'm crossing my fingers that we get at least one entry involving bedbugs.
Deadline is 6 p.m. Pacific Time on March 28.  A winner will be chosen on March 29, when The Host opens in theaters.
In the event that you're going to completely wing it for this contest, some background follows.  Good luck.
The official synopsis:
What if everything you love was taken from you in the blink of an eye? "The Host" is the next epic love story from the creator of the "Twilight Saga," worldwide bestselling author, Stephenie Meyer.  When an unseen enemy threatens mankind by taking over their bodies and erasing their memories, Melanie Stryder (Saoirse Ronan) will risk everything to protect the people she cares most about — Jared (Max Irons), Ian (Jake Abel), her brother Jamie (Chandler Canterbury) and her Uncle Jeb (William Hurt) , proving that love can conquer all in a dangerous new world.
The trailer:
Follow Frank DiGiacomo on Twitter.
Follow Movieline on Twitter.