WATCH: Harmony Korine Says 'Spring Breakers' Is The Intersection Of 'Retardation & Transcendance'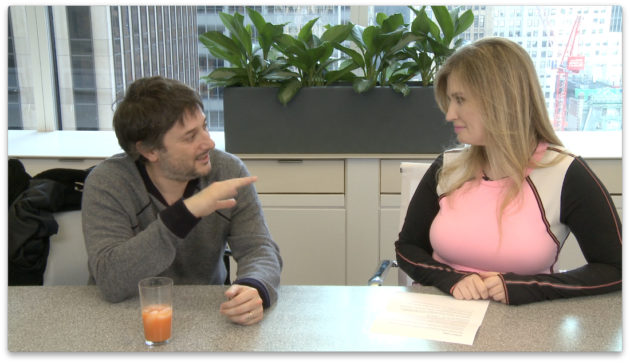 Harmony Korine is passionate about making films his way. "I just want to be the greatest of all time — the greatest that ever did it," said Spring Breakers director, who described his latest work as "beach noir."
I sat down with Korine at Movieline's New York office for an in-depth discussion about Spring Breakers in-depth. Korine talked about how society is still shocked by violent female criminals, his liberal use of nudity in the movie, and the way he likes to work with his actors. "Once (they're) in character, and understand the story and the world, it all becomes perfect," he said. "There's nothing they can do wrong."
Spring Breakers features current Disney star James Franco and former Disney stars Vanessa Hudgens and Selena Gomez in a story about a trip to Florida that takes a dark turn.  The film has striking visuals and I asked Korine if that quality is what makes his films so high-concept.  "Yeah, I think they're completely high-concept.  I think they're also like the lowest concept," he said. "It's like where retardation and transcendence intersect."
Check out my full interview below:
Follow Grace Randolph on Twitter.
Follow Movieline on Twitter.