More Good Times: Three More 1970s Sitcoms That Should Be Adapted For The Big Screen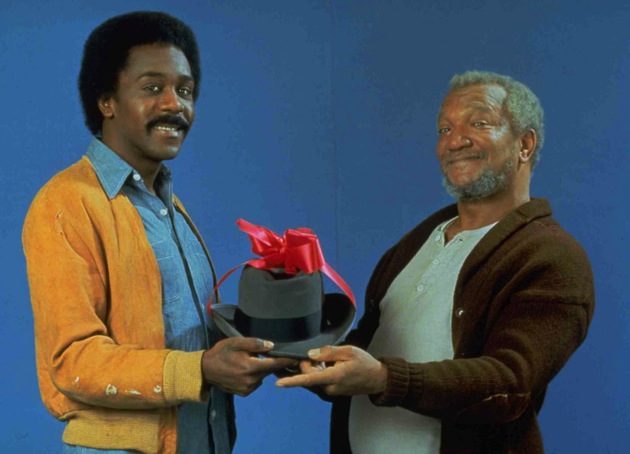 Deadline's report that Sony Pictures and Scott Rudin plan to turn the 1970s sitcom Good Times into a feature film reminded me that there are still quite a few sitcoms from that era that are substantial enough to translate to feature films.  Here are three: 
1. Sanford and Son:  Redd Foxx's character, junk dealer Fred Sanford, was initially touted as a black Archie Bunker, and the show's writers certainly did explore racial and cultural issues, but the real genius of the show was the give and take between Foxx and a great supporting cast of comedians that played his family and friends, including LaWanda Jackson (Aunt Esther),  Whitman Mayo (Grady Wilson) and Slappy White (who inspired one of Tom Hanks funniest appearances on David Letterman's NBC late show.) There's only one funny guy who could adapt this to the big screen and make it count, and that's Dave Chappelle.  He could make a Sanford and Son feature relevant, find roles for Charlie Murphy and other cast members from his Comedy Central show and pull in some impressive hip-hop cameos like the RZA.
2. Barney Miller:  I see Hal Linden's salt-and-pepper mustache and I can't help thinking Will Ferrell would be great as the captain of that series multicultural squad of plain-clothes detectives in chaotic 1970s Greenwich Village.  Ferrell would get to stretch comedically by playing more of a straight man role and you could cast J.B. Smoove against type as the natty, urbane Sergeant Ron Nathan Harris, rewrite the Sergeant Nick Yemana role for Korean-American actor John Cho and feature David Koechner as Detective Stan "Wojo" Wojciehowicz.  The best part:  Abe Vigoda, who played Det. Philip K. Fish in the original series (and briefly had his own spinoff)  is still around to make a cameo.
3. The Mary Tyler Moore Show: Tina Fey and Amy Poehler are too original and ambitious to ever attempt a straight parody film, but since Fey has cited The Mary Tyler Moore as inspiration for 30 Rock,  I can still fantasize about the feminist fun she and Poehler would have with this landmark sitcom.  Entertainment Weekly once even drew parallels between MTM and 30 Rock characters, but, unlike that publication, I'd rather see Alec Baldwin in the Ted Baxter weatherman role.
Follow Frank DiGiacomo on Twitter.
Follow Movieline on Twitter.