Report On 'Capturing The Friedmans' Sex Abuse Case Urges DA To Overturn Jesse Friedman's Conviction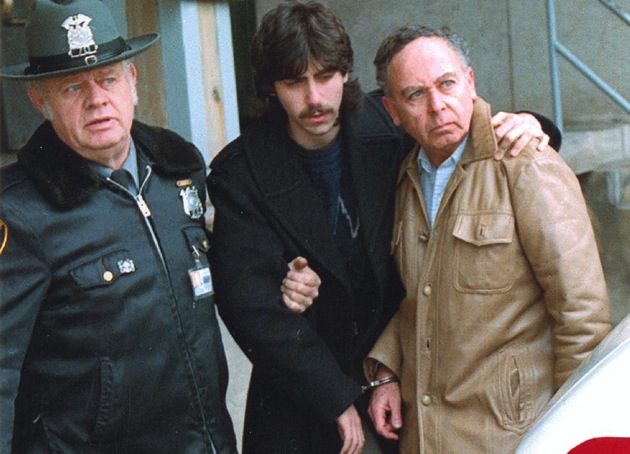 Jesse Friedman just got some more ammunition in his efforts to overturn his 1989 sex-crimes conviction made famous by Andrew Jarecki's Oscar-nominated documentary Capturing The Friedmans. Although Friedman, then 19, and his father Arnold, pleaded guilty to several hundred counts of sexual abuse in a case that rocked his hometown of Great Neck, NY, he has long since maintained his innocence, and a white paper issued by The National Center for Reason and Justice indicates that his exoneration is overdue.
The report, which is titled  Destruction of Innocence: How Coerced Testimony & Confessions Harm Children, Families & Communities for Decades After the Wrongful Convictions Occur.  was authored by Emily Horowitz, Ph.D. and Gavin de Becker, a violence and predation expert and author of The Gift of Fear.   The 42-page report, which can be found in its entirety here, contains new evidence and witness statements pertaining to the case and urges Nassau County District Attorney Kathleen Rice to overturn the conviction.   (In 2010, Rice launched a review of the case, which is expected to reach a conclusion soon.)
The NCRJ report indicates that the Friedman case contains the 10 hallmarks of false sex crime prosecution: "Police Misconduct; Absence of Physical Evidence; Absence of Medical Evidence; Outlandish or Impossible Scenarios; Prosecutorial Misconduct; Judicial Misconduct; Coercive Interviews by Police and Therapists; Improper Relationship Between Police and Therapists; Use of Now-Discredited Memory-Recovery Techniques and Hypnosis; Police & Prosecutors Fuel Community Hysteria."
It also reveals:
No child ever made any allegation or complaint against Jesse until after the police launched their investigation;

The first 30 children questioned by police said they had not been abused;

All charges against Jesse arose from statements of child witnesses – and all were based on statements made after the application of suggestive questioning methods;

Children who attended classes alongside every one of the 14 complainants now confirm they saw no abuse in those classes;

There was no physical or medical evidence ever presented against Jesse Freidman;

All of the above and more was known by prosecutors and illegally withheld from Jesse's defense lawyer, and

There was clear misconduct on the part of police, prosecutors, and the judge.
In 1988, Friedman and his father Arnold were charged with hundreds of counts of sexual abuse that allegedly took place during a computer class they taught in the family's Great Neck, NY home.  The charges came after police found Friedman's father's stash of  pornography depicting adolescent boys in the house. Friedman, who's now in his mid-40s,  was released from prison in 2001 after serving 13 years of an 18-year sentence. (His father committed suicide in prison in 1995.)
With the help of Jarecki and experts in wrongful conviction, he has set about clearing his name, and in the last few years has made headway. A 2010 decision by the Federal Appeals Court for the Second Circuit declared there was "a reasonable likelihood that Jesse Friedman was wrongfully convicted."  According to that decision, new evidence introduced by Jarecki and by Friedman's legal team in the years since, shows that police and psychologists interviewing kids at the time used hypnosis and other "memory recovery techniques" that have since been shown to produce false memories and accusations.  The court also suggested that allegations were elicited from children as young as eight years old by harsh interrogation methods and that Jesse's guilty plea was the result of pressure by a biased judge who told Jesse's lawyer that she intended to sentence Jesse to life without parole, a technique widely held to be "impermissibly coercive.
In January,  one of the Friedmans' alleged victims Michael Epstein revealed that he had lied about having been sexually abused in the computer classes in order to put an end to the therapy sessions and repeated questioning he received as a result of the investigation.
[Social Science Research Network]
Follow Frank DiGiacomo on Twitter.
Follow Movieline on Twitter.