EXCLUSIVE: Dios Mio! Vincent Cassel Can't Keep His Cassock Closed In Supernatural Thriller 'The Monk'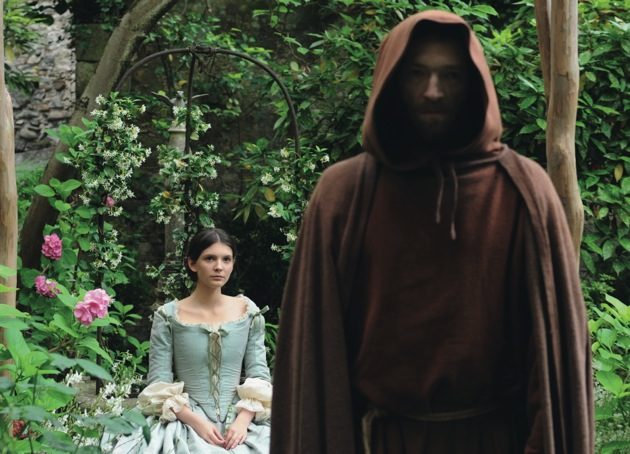 Long before Pope Benedict XVI stepped down as the head of the sexual scandal-scarred Catholic Church, the 18th-Century novelist and dramatist Matthew G. Lewis' was inspired to write The Monk, a gothic supernatural novel about a man of the cloth who is tempted and corrupted by (cue ominous music)...Satan! More than two centuries later, filmmaker Dominik Moll (Lemming, With A Friend Like Harry) has brought the cult classic to the screen starring Vincent Cassel as Brother Ambrosio, the titular Capuchin monk who is led way astray.  
Here's the synopsis:
Abandoned at birth at the gates of a Capuchin monastery in Madrid, Brother Ambrosio (Vincent Cassel), raised by the friars, grows up into a preacher admired far and wide for his fervor.  Ambrosio is feared for his righteousness and believes he is immune from temptation - until the arrival of a mysterious apprentice undermines his convictions and leads him down a dangerous path of sin, corruption and murder.
First up, is the film's Red Band trailer which has a bit of a vampire vibe initially — the actress is Deborah Francois — and then gets all sexy and stuff.
One corrupted, Ambrosio sets his wolfish eyes on the virtuous Antonia (Joséphine Japy), who, in this clip, does not seem to be interested in finding out what's beneath the monk's itchy cassock.
Why do I think this ends badly for Antonia?
The Monk opens Friday, March 8 in select theaters and on VOD.
Follow Frank DiGiacomo on Twitter.
Follow Movieline on Twitter.