Engorgio! Zach Galifianakis Appears As Portly Harry Potter In 'The Hangover Part III' Poster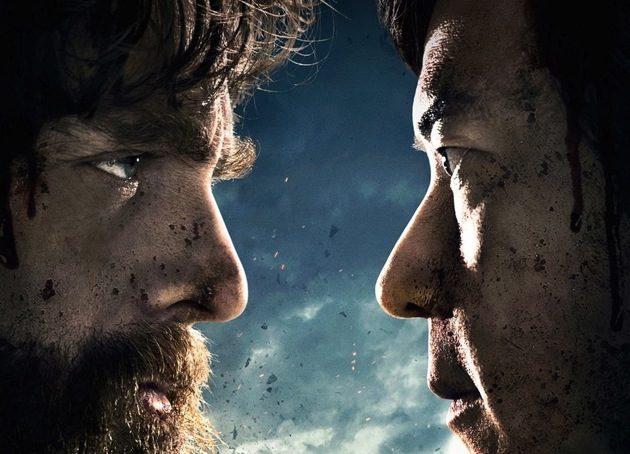 Zach Galifianakis looks more like Hagrid than Harry Potter in this new poster for The Hangover Part III, but you've got to love the references to  The Deathly Hallows: Part 2.  With Ken Jeong in the Valdemort slot,  the image seems to bolster reports that this final film in Todd Phillips comedy trilogy will depart from the formula that the first two films followed. (Probably a good thing since a lot of critics felt the sequel was a carbon copy of the original.)
Back in December, Phillips gave Entertainment Weekly  a hint of the plot saying that Galifianakis' character, Alan, would be the focus of the third film.''He's going through a crisis after the death of his father, [and] the Wolfpack is all he has.'' Galifianakis also told Rolling Stone that his buds, presumably Bradley Cooper, Ed Helms and Justin Bartha, break him out of a mental institution.
Although Las Vegas appears to be in flames at the bottom of the poster, Phillips has said that Sin City won't be the only location visited by the Wolf Pack.
The Hangover Part III opens on May 24.  A teaser trailer is expected to break tomorrow. Stay tuned.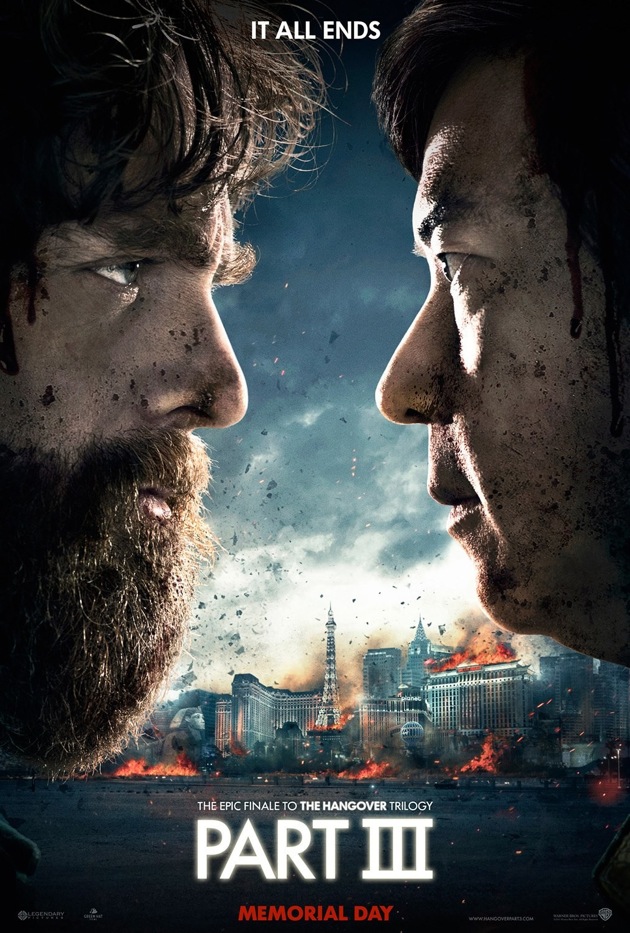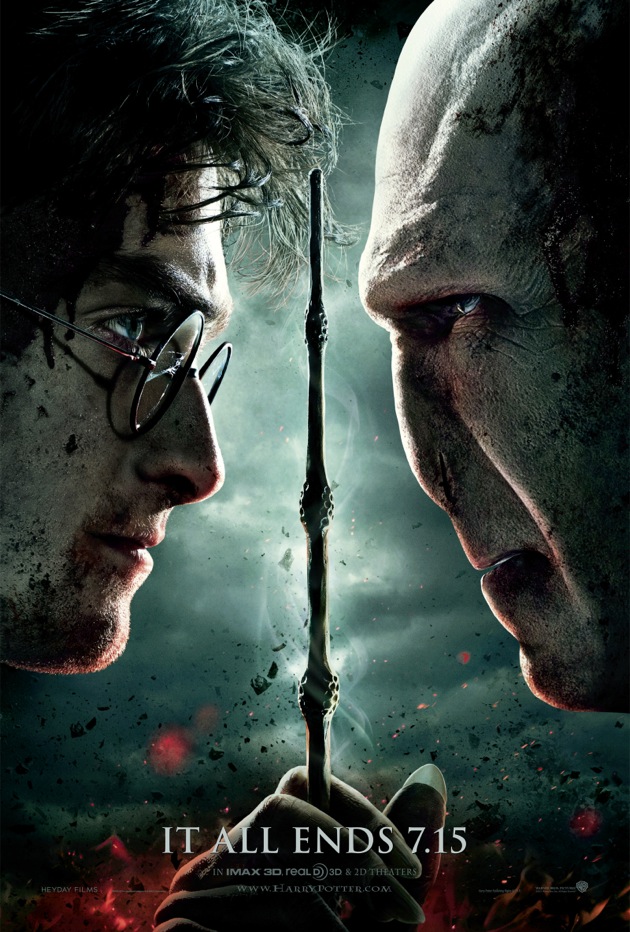 [EW, Rolling Stone]
Follow Frank DiGiacomo on Twitter.
Follow Movieline on Twitter.