WATCH: 'Snitch' Director Ric Roman Waugh Loves The Idea Of 'The Rock' In A Real-World Drama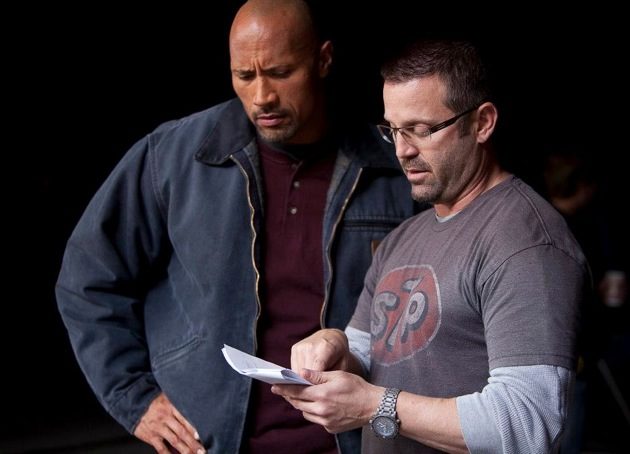 Ric Roman Waugh says his career as a Hollywood stuntman played a "huge" role in his transition to writer-director. "It gave me a sense of the narrative process," says the Snitch filmmaker. "I could come into a piece of material and then put my stamp on it narratively, but also construct it in a way that I know,  production-wise, [will] make it completely organic and real.
Waugh sat down with me for a one-on-one interview where he talked about Snitch, which stars Dwayne "The Rock" Johnson, and about what it takes to become a director in Hollywood.
For those who doubt Johnson has the chops to handle a dramatic role, Waugh says the former WWE wrestler turned out to be ideal for the role of a father who becomes an undercover informant in a drug cartel in order to spare his son a 10-year prison sentence.
"When we started casting the movie, and all the usual suspects' names came up...you know, I was like 'boring!  I've seen that before.'  I'll tell you what, why don't we just show how dangerous this world is? Why don't we take the most formidable guy on the planet — Dwayne 'The Rock' Johnson — and...show you when it's real world rules, it won't matter how big you are," Waugh explained, adding: "When a bullet hits you in the head you die just as fast as the guy that's 5'6."
Check out the interview in its entirety below: 
[youtube http://www.youtube.com/watch?v=_FrPJaa1rNE&w=640&h=360]
Follow Grace Randolph on Twitter.
Follow Movieline on Twitter.