WATCH: James Franco Makes Like Flaming Lips' Wayne Coyne In 'Oz The Great & Powerful' Bubble Clip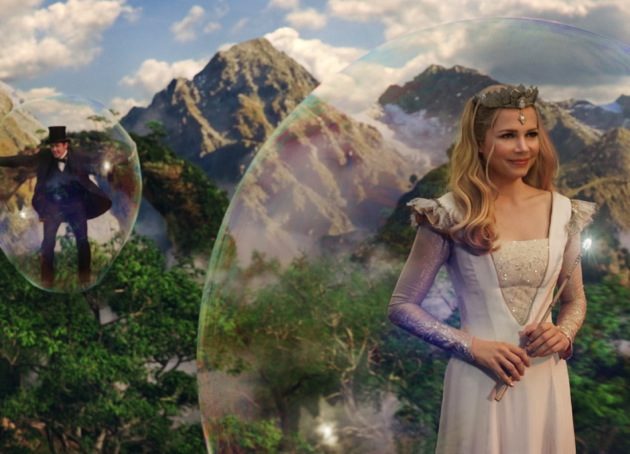 Yes, this clip of Glinda The Good Witch (Michelle Williams) and a pre-wizard Oz (James Franco) traveling to the Emerald City by bubble in the Sam Raimi-directed Oz the Great and Powerful is pretty phantasmagorical, but let's give credit where credit is due:  Do you, um, realize that Flaming Lips' frontman Wayne Coyne has been traveling by bubble since at least 2006 — and he don't need no stinkin' computer-generated assistance.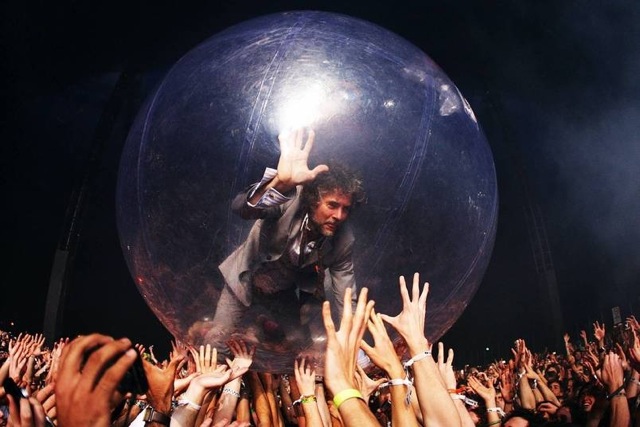 For those with short memories (and those who were 'shrooming at Lollapalooza in 2006 when the Lips took the stage), here are a couple of video clips that will enable avid fans of traveling by bubble to analyze and compare and contrast the stumble-step techniques of Franco and Coyne as they each take a spin. After watching both, I'm sure you will agree with me that all of the R&D money that went into the Segway should have been invested in bubble travel.
Follow Frank DiGiacomo on Twitter.
Follow Movieline on Twitter.