May The Force Be With Ewan! Why Disney Should Give McGregor An Obi-Wan Spinoff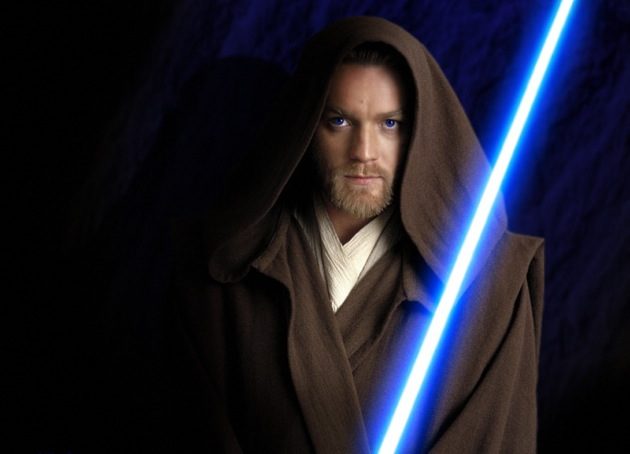 Now that Ewan McGregor has voiced his enthusiasm for playing Obi-Wan Kenobi again, Disney should make it so. The actor, who's out promoting Jack The Giant Slayer told MTV News that he thought reprising his role as the Jedi Master was "a good idea" and had clearly done some thinking about where an Obi-Wan standalone movie could fit into the about-to-be-rebooted Star Wars franchise — the gap between Episode III and IV "before Alec Guinness, there's that period where he's in the desert....That might be my window there, to tell that story."  McGregor said that he didn't know what Obi-Wan actually did in the desert, but added: "We could make up some stuff."
Actually, there are plenty of sanctioned Star Wars stories that cover Kenobi's time in exile in the Tatooine desert — some of which have him communing with the spirit of his mentor, Qui-Gonn Jinn (who was played by Liam Neeson in Episode I) — so the writers wouldn't have to star from scratch. But even if there wasn't all that material out there, bringing McGregor back is an excellent idea.
Although I'd love to see Harrison Ford finally get his Han Solo death scene, Disney clearly wants these new Star Wars movies to appeal to young demographics, and there's nothing musty or dusty about McGregor. He's one of the finest actors of his generation, and, with the exception of the emotional climactic scenes of Episode III, his talents were largely wasted in the Star Wars prequel trilogy.  An Obi-Wan standalone movie could not only right that wrong but add a cinematic backstory to the character that would give Guinness' performance in Episode IV  even more dramatic heft.
What do you think, Star Wars fans?  Let me know in the comments, and while you're mulling it over, here's the clip of McGregor voicing his enthusiasm for picking up the lightsaber again.
Follow Frank DiGiacomo on Twitter.
Follow Movieline on Twitter.