Studios Fork Over Big Cash For Super Bowl XLVII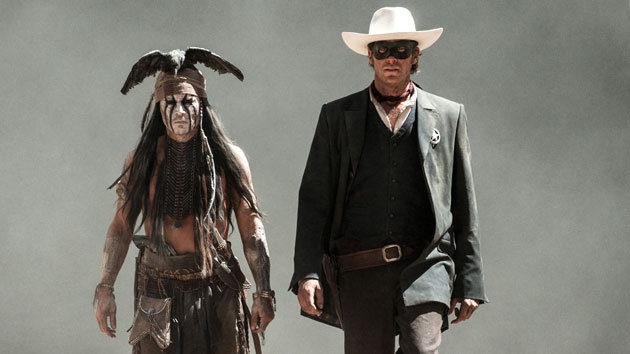 The Super Bowl's notoriously pricey ad spots already cost a chunk of change well into the seven figures last year and it's set to head well northward for 30 seconds of airtime this Sunday. But that has not scared away movie studios from snapping up commercial time on Super Bowl XLVII.

Studios will air ads for upcoming blockbusters including Robert Downey Jr.'s Iron Man 3, J.J. Abrams' Star Trek Into Darkness, Johnny Depp's The Lone Ranger, James Franco and Michelle Williams' Oz The Great And Powerful and Vin Diesel's The Fast and the Furious 6. Brad Pitt's World War Z is slated for a pre-game spot.
Disney's The Lone Ranger, with a July release, is the pic with the longest wait-time before its theatrical release.
Last year, 30 seconds on the sky high rated sports event cost $3.5 million, but that has jumped to a cool $4 million for a half-minute in the match-up between the Baltimore Ravens and the San Francisco 49ers.
Among the non-studio ads set to air Sunday are spots from Chrysler, Tide, Best Buy, Coke and the new BlackBerry 10, according to Deadline.
[Sources: Huffington Post, Deadline]