High And Low: Yippee-Ki-Yay Motherf***ers, D-I-V-O-R-C-E Can Be Entertaining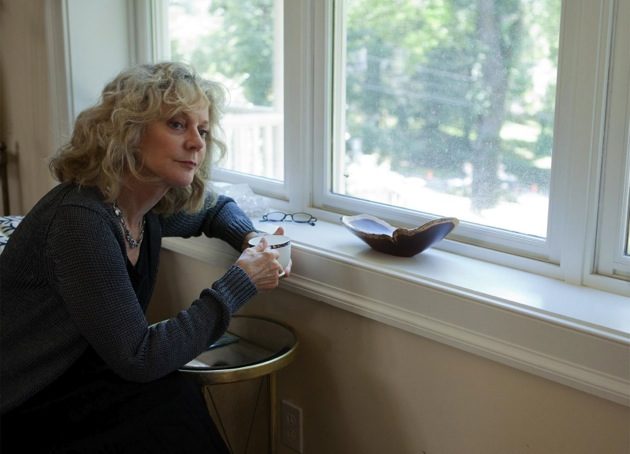 This week's new DVDs include a foible-packed comedy about a young divorcée getting her life back on track, and a popular franchise that starts with a story about an estranged husband winning his wife back at Christmas. The fact that their marriage is saved because the husband mows down about a dozen Eurotrash terrorists shouldn't in any way diminish the dramatic impact of the story.
HIGH: Hello, I Must Be Going (Oscilloscope Laboratories, $29.99 DVD)
WHO'S RESPONSIBLE: Written by Sarah Koskoff; directed by Todd Louiso; starring Melanie Lynskey, Blythe Danner, Christopher Abbott, Julie White, Dan Futterman
WHAT'S IT ALL ABOUT: Newly-divorced Amy (Lynskey) is riding out a deep funk at the home of her parents Ruth (Danner) and Stan (John Rubenstein), where she fled with nary a possession or even a change of clothes after discovering that her husband was cheating on her. Amy begins to rally when she begins an illicit affair with Jeremy (Girls co-star Abbott), who turns out to be younger than she originally thought.
WHY IT'S SCHMANCY: This sounds like the sort of white-people-angst drama that's played a million times at Sundance — where, in fact, this film premiered — but Koskoff's smart screenplay, matched with an exceptional cast, put the film on a much higher plane. Lynskey deservedly received rave reviews for playing a character inching her way out of crippling depression, but for me, the standout is Blythe Danner. She makes Ruth well up with anger without turning her into a battle-ax stereotype, and it's unlike anything I've seen over the course of Danner's extraordinary career. Were there any justice in the world, she would be all over this awards season for her work here.
WHY YOU SHOULD BUY IT: It's a fairly stripped-down DVD, but Hello, unlike many contemporary comedies, features enough subtlety and shading to reward repeat viewings.
LOW: Die Hard: 25th Anniversary Collection (Twentieth Century Fox Home Entertainment; $59.99 Blu-Ray)
WHO'S RESPONSIBLE: Various writers and directors; starring Bruce Willis.
WHAT'S IT ALL ABOUT: The continuing adventures of New York cop John McClane and his periodic battles with terrorists and various no-goodniks in a variety of locations, including — horror of horrors — an airport on Christmas Eve.
WHY IT'S FUN: Everybody doesn't like something, but nobody doesn't like Die Hard, still one of the quintessential action movies of all time. And even if subsequent chapters can't live up to the near-perfection of the original installment, each sequel delivers jolts and wit. (What a coincidence; this box set hits stores just in time to whet our appetite for the upcoming A Good Day to Die Hard.)
WHY YOU SHOULD BUY IT (AGAIN): This box set comes with seven new featurettes plus lots of exploration of the series and how it's managed to stay both fresh and cohesive over a quarter-century.
Alonso Duralde has written about film for The Wrap, Salon and MSNBC.com. He also co-hosts theLinoleum Knife podcast and regularly appears on What the Flick?! (The Young Turks Network).  He is a senior programmer for the Outfest Film Festival in Los Angeles and a pre-screener for the Sundance Film Festival. He also the author of 101 Must-See Movies for Gay Men (Advocate Books).
Follow Alonso Duralde on Twitter.
Follow Movieline on Twitter.