Norah Jones To Perform 'Ted' Oscar-Nominated Song At Academy Awards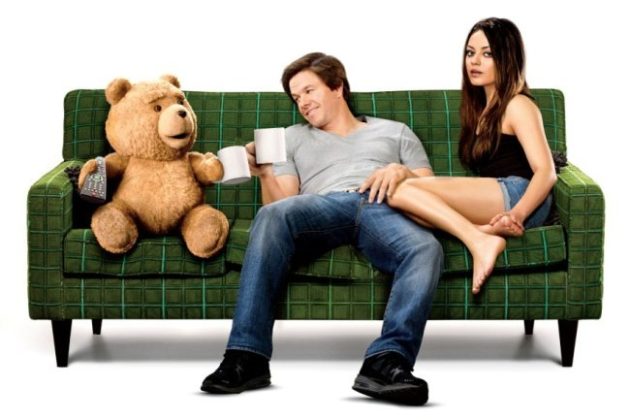 Grammy Award-winning singer-songwriter Norah Jones has been tapped to perform "Everybody Needs a Best Friend" from the 2012 feature Ted, Oscar telecast producers Craig Zadan and Neil Meron said Monday. This will be Jones' first time performing for the Oscar ceremony.

The song, which is nominated for an Original Song Oscar, contains lyrics by Ted writer-director Seth MacFarlane with music by Walter Murphy. "I had such a great time recording this song with Seth, and was thrilled to find out that it was nominated for an Oscar," said Jones in a statement. "Getting to perform it at such a prestigious event, which my friend is hosting, is a once in a lifetime opportunity."
Jones hit the world stage with the 2002 release of her debut "Come Away With Me," which sold more than 10 million copies and earned her five Grammy Awards. follow-ups include successful solo albums – "Feels Like Home" (2004), "Not Too Late" (2007), "The Fall" (2009), and "Little Broken Hearts" (2012) – as well as two albums with her country collective, The Little Willies.  The 2010 compilation "...Featuring Norah Jones" included collaborations with an array of artists such as Willie Nelson, Outkast, Herbie Hancock and Foo Fighters.  Jones's songs have been featured many times on motion picture soundtracks, and she made her feature film acting debut in My Blueberry Nights in 2007.
The 2013 Oscar telecast will take place Sunday, February 24 in Hollywood, hosted by Seth MacFarlance.
Everybody Needs A Best Friend Lyrics:
My words are lazy

My thoughts are hazy

But this is one thing I'm sure of

Everybody needs a best friend

I'm happy I'm yours
You got a double

Who brings you trouble

And though you're better without me

Everybody needs a best friend

I'm happy I'm yours
A fool could see decidedly

That you're a ten and I'm a three

A royal brie is what you need

So how did you come to be stuck with a bummer like me
Oh you got a headful of someone dreadful

But have that someone who adores you

Everybody needs a best friend

I'm happy I'm yours
A fool could see decidedly

That you're a ten and I'm a three

A royal brie is what you need

So how did you come to be stuck with a bummer like me
Oh you got a headful of someone dreadful

And yet lest that someone who adores you

Everybody needs a best friend
I'm happy I'm yours