Disney's Mysterious '1952' Morphs Into 'Tomorrowland'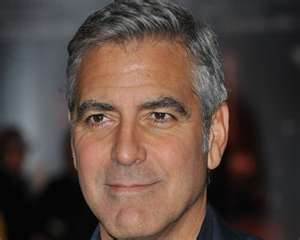 From yester-year - in this case, 1952 - to tomorrow, Disney is so far only offering a glimpse into Brad Bird's live-action feature in the form of a new title.

Previously known as 1952, the studio said it will now be titled Tomorrowland, just like the land meant to be a peak into the future. Tomorrowland was one of the five "original lands" that debuted with the Disneyland park in Anaheim, California in 1955.
George Clooney will star in the film, which Damon Lindelof (Prometheus) and Bird co-wrote and is slated for a mid-December 2014 release. Home to famed attractions, Space Mountain and Star Tours, perhaps Tomorrowland holds secrets about the film version of its namesake.
But the studio is maintaining a shroud of mystery though throwing out tidbits. Its official announcement follows:
The Walt Disney Studios has announced that its live-action release previously known as 1952 will be titled Tomorrowland. The film will be released domestically on December 19, 2014. George Clooney (The Descendants) is set to star. Tomorrowland is written by Damon Lindelof and Brad Bird from a concept by Lindelof and Jeff Jensen. Lindelof (Star Trek, Lost, Prometheus) will produce and Bird (The Incredibles, Mission: Impossible – Ghost Protocol) will produce and direct.
Disney attractions have begat Disney blockbusters through the years. Longtime classic ride Pirates of the Caribbean of course morphed into a long-running franchise that has starred Johnny Depp worth billions and Guillermo del Toro is working on a second installment of the Haunted Mansion, which first hit theaters in 2003. Classic mountaintop attraction, the Matterhorn in Disneyland's Fantasyland is said to be the basis for a project titled The Hill.
[Source: THR]