WATCH: Trigger-Happy Melissa McCarthy Looks For Her Boss' Balls In NSFW Trailer For 'The Heat'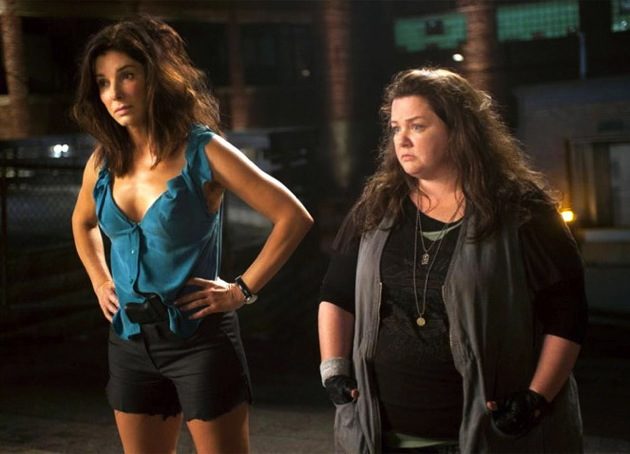 Dare I say that, based on this trailer, Melissa McCarthy looks like she could actually be funnier in The Heat than she was in Bridesmaids?  Okay, so I'm one of the minority who didn't think that the latter film was as hilarious as everyone found it,  so I was pleasantly surprised when this international trailer for Paul Feig and McCarthy's latest collaboration made me laugh out loud a few times. The plus-sized actress plays a "bad-ass" maverick Boston cop who teams up with "tight-assed" FBI agent Sandra Bullock. 
If you guessed that this is one of those movies where McCarthy's character shows Bullock's character how to walk on the wild side, you'd be right, but I'm willing to overlook the formulaic conceit based on the scene in which McCarthy proceeds to look for her captain's "little girl balls" and the one in which she discovers Bullock is wearing Spanx. (As if!) "They hold everything together," Bullock tells McCarthy.
"Why? What's going to come fuckin' popping out?" sputters McCarthy.
My thoughts exactly.
Follow Frank DiGiacomo on Twitter.
Follow Movieline on Twitter.