'Guardians of the Galaxy': Why Casting Jim Carrey And/Or Adam Sandler Would Be A Smart Marvel Move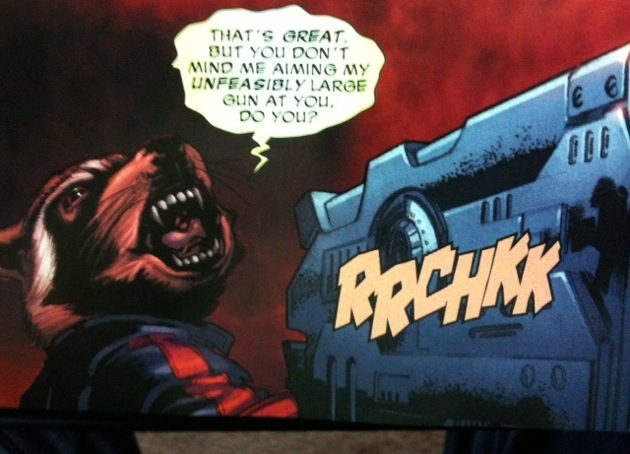 If you need further evidence that Marvel is winning the battle against DC on the comic-book movie front, consider the latest Internet chatter about  the Guardians of the Galaxy movie.  Latino Review, which knows how to work that fan boy beat, reports that Marvel has inquired about the availability of both Jim Carrey and Adam Sandler for the movie, which is slated to hit theaters on Aug. 1, 2014.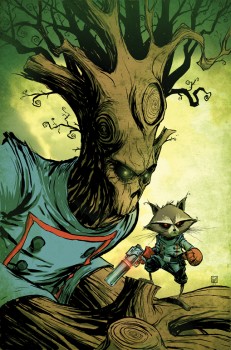 It's unclear what roles Marvel envisions these actors playing, but Latino Review and other blogs have been guessing Rocket Raccoon (whose creation was inspired by the Beatles's White Album song "Rocky Raccoon")  and the tree-like Groot are the most plausible, since both are reportedly in the Guardians of the Galaxy script.
Given these two superheroes' non-human appearances, they'll probably exist as computer-generated characters, and if I'm doing the casting, I'd want the shape-shifting Carrey to play Groot because the character bears a resemblance to the Grinch, which the actor already played (in Ron Howard's obnoxious adaptation of the Dr. Seuss book), and Sandler as Rocket. Sandler's biggest hit in a long time was as the voice of the CGI Count Dracula in Hotel Transylvania last year, so I suspect he'll be up for the gig.
Even if Marvel casts just one of these guys, or some equally funny dude,  it's an astute move because, while the costumes and action sequences in these comic-book movies are fun, it's the humor that gives them soul and makes them — so far — superior to the DC equivalent. Yes, Christopher Nolan's The Dark Knight trilogy was exceptional, but, given the choice, I'll take Robert Downey Jr.'s satisfyingly smart-ass portrayal of Tony Stark and Iron Man every time.
[Latino Review, io9]
Follow Frank DiGiacomo on Twitter.
Follow Movieline on Twitter.