WATCH: Nicole Kidman Is Mommie Not-So-Dearest In New 'Stoker' Clip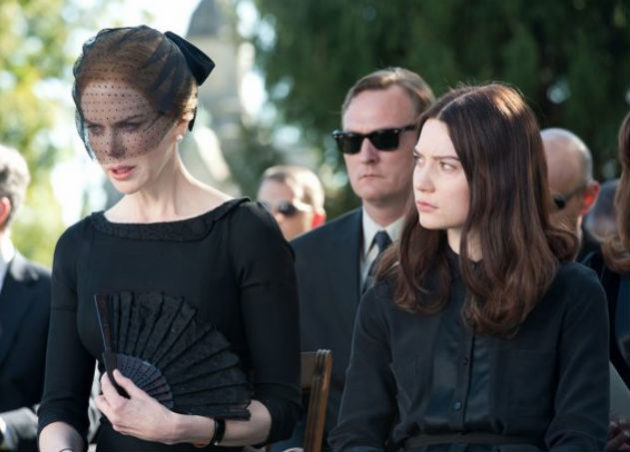 Park Chan-wook is one of a few successful Korean filmmakers attempting an English-language foray into Hollywood this year (also see: Kim Jee-woon's Arnold Schwarzenegger vehicle The Last Stand) and his moody March thriller Stoker continues to tease with a new clip ahead of its Sundance debut this weekend. Take a peek at just under two minutes of Nicole Kidman absolutely owning the screen with a riveting, sinister mother-daughter chat opposite Mia Wasikowska.


Synopsis: After India's (Wasikowska's) father dies in an auto accident, her Uncle Charlie (Goode), who she never knew existed, comes to live with her and her emotionally unstable mother Evelyn (Kidman). Soon after his arrival, she comes to suspect this mysterious, charming man has ulterior motives, but instead of feeling outrage or horror, this friendless girl becomes increasingly infatuated with him.
Stoker also stars Matthew Goode, Dermot Mulroney, and Jacki Weaver and opens on March 1, 2013.
Follow Jen Yamato on Twitter.
Follow Movieline on Twitter.