Behold, The Adorbs 'Food-imals' Of 'Cloudy With A Chance Of Meatballs 2'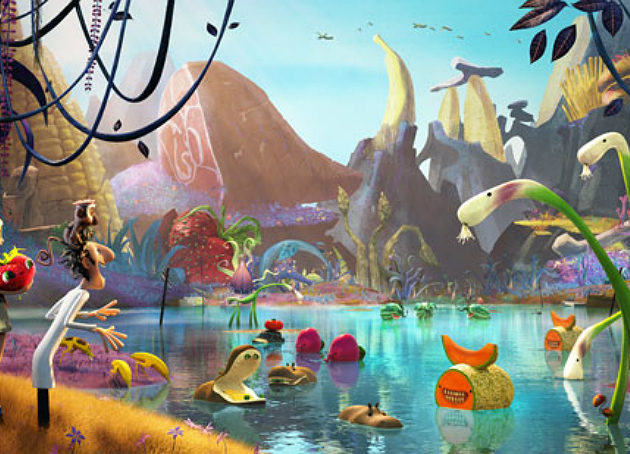 Bananostriches! Fruit cockatiels! The sentient foodstuffs that populate the animated sequel Cloudy With A Chance of Meatballs 2: Revenge of the Leftovers are just delectable... especially if you haven't eaten lunch yet. It's hard to believe it's taken Hollywood this long to borrow these kinds of meme-tastic confections from the internetz. Watermelophants! Wild scallions! Take a peek at the foodie creatures from the September sequel after the jump.

Directors Cody Cameron and Kris Pearn take the reins from 21 Jump Street co-helmers Phil Lord and Chris Miller, who made a delightful flick about a would-be scientist who figures out how to make it rain giant foodstuffs, based on the popular children's book of the same name. Cloudy 2 returns voice cast members Bill Hader, Anna Faris, Andy Samberg, and Neil Patrick Harris (who turned in compelling work as Steve the lab monkey); Will Forte, who voiced "Joe Towne" in the first film, brings Flint Lockwood's idol Chester V to life. The film hits theaters on September 27.
Below, check out first look peeks from USA Today (via Collider):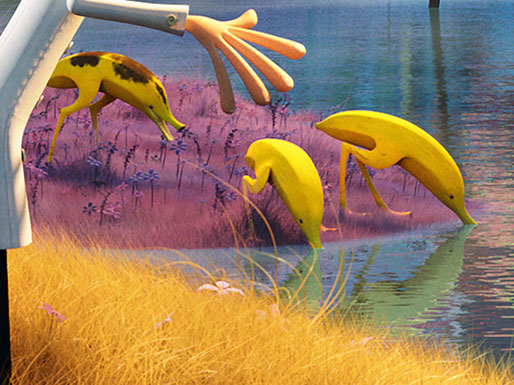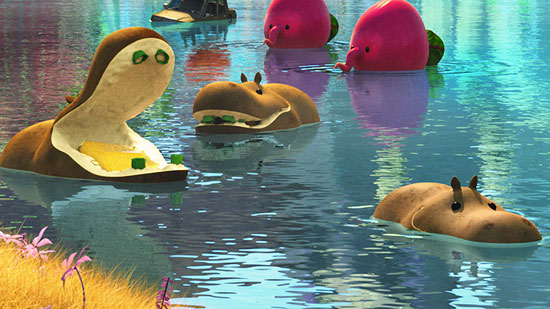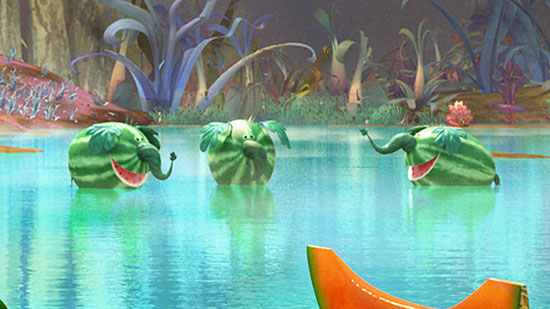 [via USA Today]
Follow Jen Yamato on Twitter.
Follow Movieline on Twitter.