WATCH: The First 'Spring Breakers' Trailer Is Here, Bitches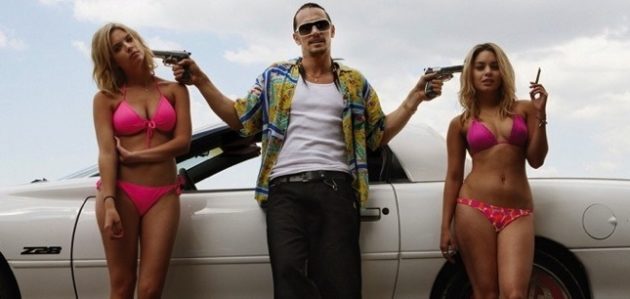 The Spring Breakers trailer has FINALLY arrived, and it's even more packed with girls and guns and bikinis and James Franco's grimy braided hot mess than I'd ever dreamed. Also, the words "Spring Break" are spoken so many times in these two minutes of mayhem (I count 11 feverish utterances) that it's seeping into my subconscious. Watch and whet your whistle for the March 22 opener after the jump and start working on your Franco-as-Alien Halloween costumes now.


Franco may be the bizarro Riff Raff-ian centerpiece of Harmony Korine's pic (shout out to Gucci Mane in the trailer!) but our restless antiheroines are played by Selena Gomez, Vanessa Hudgens, Ashley Benson, and Rachel Korine, who attempt to finance the best Spring Break ever by robbing a fast-food joint before Franco comes into the picture and makes their Vice Magazine-esque fantasies come true.
[via MTV]
Follow Jen Yamato on Twitter.
Follow Movieline on Twitter.