I Don't Feel Good! Brian Grazer Says James Brown Biopic Is Ready To Start Casting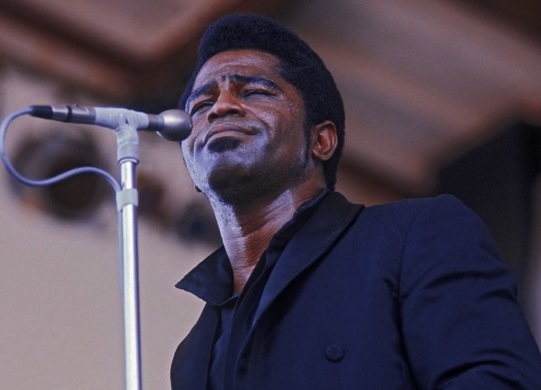 To paraphrase James Brown, I don't feel good after reading Rolling Stone magazine's interview with producer, Brian Grazer, about the status of the biopic that he and Mick Jagger are producing on the late soul singer.
Now that the Hardest Working Man in Show Business' estate has been put in order, Grazer says the picture is moving forward again after being in limbo for some time. Jagger has come on board as producer, which is a smart move given that he's a student of Brown, but Grazer's explanation of director Spike Lee's departure from the project last fall and the subsequent hiring of The Help helmsman Tate Taylor doesn't exactly boost my confidence level. Here's what Grazer says:
What happened with Spike Lee, who was said to be directing the original movie project before Brown's death?
He was the choice when I had the rights. I had just produced Inside Man with him. When the rights left me, I didn't have any control, and I couldn't make director choices. So when it came later with new people and new rights holders, we weren't doing it with Spike Lee anymore. The world was different then. Now you have to make movies for less money.

When it was announced that Lee was no longer involved and that a white director, Tate Taylor, was on board, the blogosphere went nuts. How do you respond to those comments?
What would I say? I view that a bunch of different ways. Mick and I don't see the world that way. I started my career making Boomerang and CB4. I've made so many movies where I've supported black artists. Tate made The Help, and that had almost an entirely black population. I just want to try to make the best movie.

Were you surprised by those reactions?
Well, I didn't read them! I can't make movies like that, where I'm going to look at some blog and change the course of the whole movie. I also think Mick is so amazing. For him to decide he's going to participate and split half the money – he's a man of integrity, and I feel pretty good about that.
I get that Grazer and Jagger want to make this an Important picture, which Brown most certainly deserves, but I fear that, given the creative path they've chosen, the grit of Brown's life, which is so key to his portrayal, will be sacrificed for something more sanitized.  I hope Spike tweets his thoughts on this.
Then again, as the saying goes, "shoulda, coulda, woulda" — the project is moving ahead with Taylor and Fair Game screenwriters  John-Henry and Jez Butterworth, and Grazer says casting is about to begin:
Do you think you'd cast a pop star or an actor who can sing or dance?
We haven't made any decisions yet. We're going to start casting and we're going to have to test lots of actors and be determined to pick the right one. No movie starts in a day. I've never loved a subject and not made the movie. Friday Night Lights took 13 years. American Gangster took seven or eight.
Who do you think should play Brown? Put your picks in the comments section. (Jamie Foxx, you can stop raising your hand now.)  Whoever it is, I hope Grazer and Jagger hire Prince to consult on this picture because he's the only contemporary artist I can think of whose performances match the intensity, complexity and virtuosity of the ones Brown gave in his prime.
Follow Frank DiGiacomo on Twitter. 
Follow Movieline on Twitter.