Hold Onto Your Butts, 'Jurassic Park 4' Has A 2014 3-D Release Date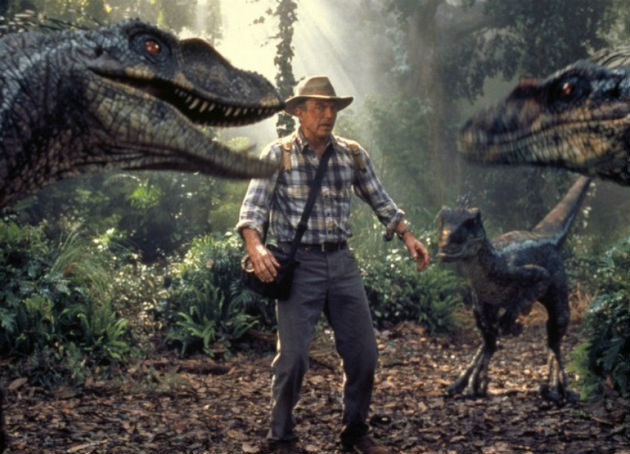 Even if we won't be getting dino-men hybrids with guns, here's the second-best possible news for Jurassic Park fans: Universal announced today that Jurassic Park 4 will be in theaters on June 13, 2014. In 3-D!

Per Deadline, Jurassic Park 4 will be shot in 3-D; Steven Spielberg is producing, although a director has yet to be named. The script is by Rick Jaffa and Amanda Silver, who wrote Rise of the Planet of the Apes and the forthcoming Dawn of the Planet of the Apes, and therefore know a thing or two about making human vs. nature conflict entertaining.
The news has already spawned speculation over who might get the directing gig. (J.J. Abrams and Rupert Wyatt, Forbes wild-guesses?) Chime in with your own director wish-list and stay tuned for more Jurassic musings...
Follow Jen Yamato on Twitter.
Follow Movieline on Twitter.