Critics Choice Awards Spread The Love Around, Name 'Argo' Best Picture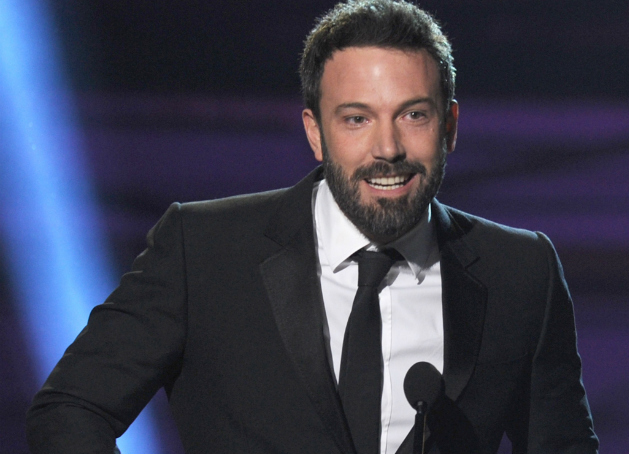 On the heels of this morning's surprising and not-so-surprising Oscar nominations, the Broadcast Film Critics Association handed their Critics Choice Awards to a rather familiar bunch as Lincoln, Silver Linings Playbook, Argo, Zero Dark Thirty, and Skyfall nabbed multiple major honors. In fact, the BFCA, an organization comprised of TV, radio, and online journalists, spread the love around to cover just about every Oscar favorite and token consolation prize there is. Take your bow, Cloud Atlas!

One thing's clear: At least as of the close of voting on January 8, the critics' group was feeling the Argo love. As Zero Dark Thirty and Les Miserables cool off in the Oscar race, Ben Affleck — snubbed for the Oscar, but honored with the Critics Choice Award for Best Director — and his jaunty ensemble period picture has been sneaking back into the hearts and minds of, at least, certain pundits.
The BFCA/Critics Choice Awards tend to feel like the middle ground between the Golden Globes and the Oscars in terms of sensibility and taste, while the inclusion of separate Action and Comedy categories and acting subcategories give these voters every opportunity to strategically dole out awards to the widest variety of films. More power to Jennifer Lawrence, then, who was nominated as Best Action heroine and earned not one, but two additional nods for Silver Linings Playbook, for which she vied in both the Comedy and the straight dramatic Best Actress categories. Meanwhile, Jessica Chastain won the main Best Actress race, allowing both Oscar front-runners to win.
That makes everyone happy, right?
WINNERS OF THE 18TH ANNUAL CRITICS' CHOICE MOVIE AWARDS:
Best Picture – Argo
Best Actor – Daniel Day-Lewis (Lincoln)
Best Actress – Jessica Chastain (Zero Dark Thirty)
Best Supporting Actor – Philip Seymour Hoffman (The Master)
Best Supporting Actress – Anne Hathaway (Les Miserables)
Best Young Actor/Actress – Quvenzhane Wallis (Beasts of the Southern Wild)
Best Acting Ensemble – Silver Linings Playbook
Best Director – Ben Affleck (Argo)
Best Original Screenplay – Quentin Tarantino (Django Unchained)
Best Adapted Screenplay – Tony Kushner (Lincoln)
Best Cinematography – Claudio Miranda (Life of Pi)
Best Art Direction – Sarah Greenwood/Katie Spencer (Anna Karenina)
Best Editing – William Goldenberg/Dylan Tichenor (Zero Dark Thirty)
Best Costume Design – Jacqueline Durran (Anna Karenina)
Best Makeup – Cloud Atlas
Best Visual Effects – Life of Pi
Best Animated Feature – Wreck-It Ralph
Best Action Movie – Skyfall
Best Actor in an Action Movie – Daniel Craig (Skyfall)
Best Actress in an Action Movie – Jennifer Lawrence (The Hunger Games)
Best Comedy – Silver Linings Playbook
Best Actor in a Comedy – Bradley Cooper (Silver Linings Playbook)
Best Actress in a Comedy – Jennifer Lawrence (Silver Linings Playbook)
Best Sci-Fi/Horror Movie – Looper
Best Foreign Language Film – Amour
Best Documentary Feature – Searching for Sugarman
Best Song – Skyfall
Best Score – John Williams (Lincoln)
PREVIOUSLY IN AWARDS SEASON:
Academy Award Nominees Announced - 'Lincoln' Leads 2013 Oscar Noms
Academy Award Nominations — What Were The Biggest Snubs & Shocks Of The 2013 Oscar Noms?
Academy Award Nominations − The Behind-The-Scenes Winners & Losers
Follow Jen Yamato on Twitter.
Follow Movieline on Twitter.