'5 Broken Cameras' Named Best Feature At 6th Cinema Eye Honors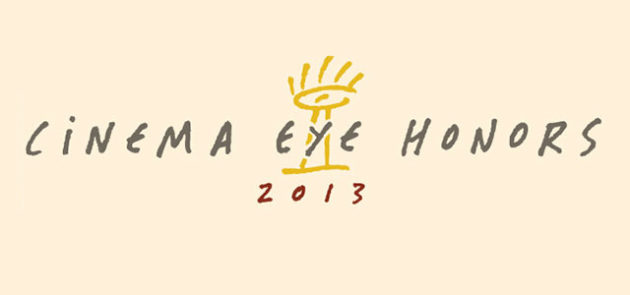 5 Broken Cameras won Outstanding Feature at the 6th annual Cinema Eye Honors for Nonfiction Filmmaking Wednesday night during a ceremony at the Museum of the Moving Image in Astoria, Queens. Oscar-winning filmmaker Michael Moore accepted the prize for co-directors Emad Burnat and Guy Davidi whose film centers on Israeli settlements encroaching on Burnat's Palestinian village.

Heidi Ewing and Rachel Grady's Detropia, meanwhile won two prizes - the only one to do so of the evening - including Outstanding Direction and Outstanding Original Score for "Dial.81."
"I personally feel it's one of the most beautiful pieces of artistic cinema," Michael Moore commented about 5 Broken Cameras. "You don't see this on the evening news. You don't see Palestinians portrayed this way."
Lee Hirsch's Bully received the Cinema Eye Audience Choice Prize chosen from 4,500 votes cast online and via Twitter.  
This year's Legacy Award was presented to the 1993 verite classic The War Room, which took viewers behind the scenes of the 1992 Bill Clinton campaign.  The Legacy Award is "intended to honor classic films that inspire a new generation of filmmakers and embody the Cinema Eye mission: excellence in creative and artistic achievements in nonfiction films," according to organizers.
The following is a complete list of Cinema Eye Honors winners for 2012:
Outstanding Achievement in Nonfiction Feature Filmmaking
5 Broken Cameras
Directed by Emad Burnat and Guy Davidi
Produced by Christine Camdessus, Serge Gordey, Emad Burnat and Guy Davidi
Presented by Chris Hegedus & D A Pennebaker
Outstanding Achievement in Direction
Heidi Ewing and Rachel Grady
Detropia
Presented by Marshall Curry
Audience Choice Prize
Bully
Directed by Lee Hirsch
Presented by Andrea Meditch
Outstanding Achievement in Production
Dimitri Doganis
The Imposter
Presented by Daniel Chalfen and Judith Helfand
Outstanding Achievement in Editing
T. Woody Richman and Tyler H. Walk
How to Survive a Plague
Presented by Daniel Chalfen and Judith Helfand
Outstanding Achievement in Cinematography
Jeff Orlowski
Chasing Ice
Presented by Jennie Livingston and Darius Marder
Spotlight Award
Argentinian Lesson
Directed by Wojciech Staron
Presented by Jennie Livingston and Darius Marder
Heterodox Award
Museum Hours
Directed by Jem Cohen
Presented by Marie Therese Guirgis and Eugene Hernandez
Outstanding Achievement in Nonfiction Short Filmmaking
Goodbye Mandima (Kwa Heri Mandima)
Directed by Robert-Jan Lacombe
Presented by Laura Gabbert and Sam Green
Outstanding Achievement in an Original Music Score
Dial.81
Detropia
Presented by Laura Gabbert and Sam Green
Outstanding Achievement in Graphic Design and Animation
Oskar Gullstrand and Arvid Steen
Searching for Sugar Man
Presented by Jonathan Caouette and Susan Froemke
Outstanding Achievement in a Debut Feature Film
Jason Tippet and Elizabeth Mims
Only the Young
Presented by Jonathan Caouette and Susan Froemke
Legacy Award
The War Room
Directed by Chris Hegedus and D A Pennebaker
Produced by R.J. Cutler, Wendy Ettinger and Frazer Pennebaker
Presented by Michael Moore