'Y: The Last Man' Movie Lands First Time Director Behind 'Portal' Fan Short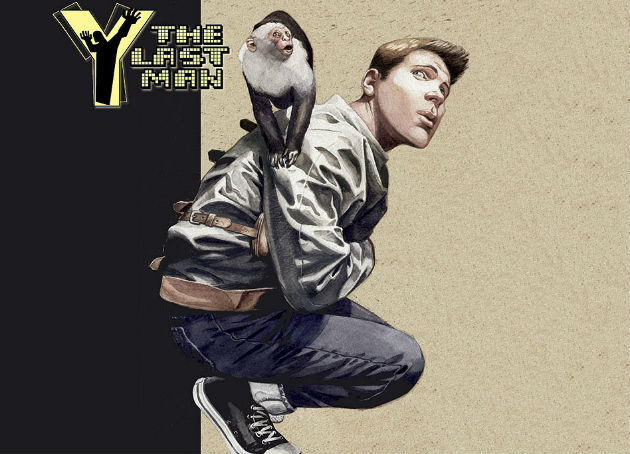 After nearly a decade of on-again, off-again development, the film adaptation of Y: The Last Man is finally moving forward with a new director Dan Trachtenberg and two new screenwriters whose collective work ought to make fans of the classic comic series gasp with pleasure or, at least, relief.

New Line Cinema has hired first time feature director Trachtenberg to helm the adaptation. Though his previous work as a commercial director is far from a guarantor of a successful Y film, his work on the Portal fan film Portal: No Escape proves that at minimum, a nerd's nerd has been hired to bring the series to the screen. (Trachtenberg also co-hosted The Totally Rad Show and Tweets at @dannytrs.)
No Escape suffers from the usual problems with fan films, namely the limitations of having been made on a literal shoestring budget, but it boasts solid tone and some truly impressive special effects, particularly when you take the budget into account.
Trachtenberg will be directing from a script by Stephen Scaia and Matthew Federman. The duo have a strong history of decent genre work, having written for Human Target, Warehouse 13 and most appropriately, the late lamented series Jericho. That alone is enough to convince me that at minimum they'll grasp the point of the series, something that the previous director and writer attached to Y: The Last Man, the team behind Disturbia, could not.
Y: The Last Man, which ran from 2002-2008, is set in the aftermath of a global plague which kills nearly every male animal on earth (women are unaffected). The main character, Yorick Brown, is one of the few men not killed off by the disease. Along with his pet monkey named "Ampersand" (because series creator Brian K. Vaughan is a serious English dork) and an agent with a highly fictionalized version of the Culper Ring, he travels around the world in search of his girlfriend, and an explanation for the plague.
Though it arguably doesn't quite wrap up as cleanly as one hopes – Vaughan took a job writing for Lost while he was also penning Y: The Last Man's final story arc – it does an excellent job of plausibly creating an apocalyptic world, and gets into some truly weird and interesting territory.
Which is to say, in case you haven't read it, rectify that immediately.
[via Deadline]
Ross Lincoln is a LA-based freelance writer from Oklahoma with an unhealthy obsession with comics, movies, video games, ancient history, Gore Vidal, and wine. Follow him on twitter (@rossalincoln).
Follow Movieline on Twitter.