'Texas Chainsaw' Set For Fourth Lashing: Biz Break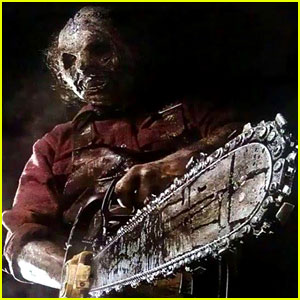 Even as the current Texas Chainsaw rises to the top of the box office, a fourth installment is in the offing. Also in Wednesday's round-up of news briefs, Tina Fey is in talks for the Muppets sequel; anti-torture protesters greet Zero Dark Thirty D.C. premiere; Biden is bringing in industry to talk violence ahead of possible gun policy changes; and Jeffersons doorman Ned Wertimer dies.

Get Ready for Another Texas Chainsaw Massacre
The thriller beat out The Hobbit last weekend at the box office, heading to number one. Millennium Films is headed back to the slaughterhouse, moving forward with a Texas Chainsaw 4, which will begin production later this year in Louisiana, Deadline reports.
Tina Fey Eyes Disney's Muppets Sequel
Ahead of her Golden Globes co-hosting duties this weekend, Tina Fey is in final negotiations to star as the female lead in Disney's sequel to The Muppets. She would join Ricky Gervais as the human stars of the movie, THR reports.
Anti-Torture Protesters Aim For Zero Dark Thirty's Washington Premiere
Protesters from Amnesty International and others greeted lawmakers, Sony execs and Zero Dark Thirty filmmakers at the Washington, D.C. premiere of the film. The protesters, wearing orange jumpsuits and black hoods, protested against perceived favorable depiction of torture by U.S. intelligence operatives, THR reports.
V.P. Biden Sets Meetings in D.C. to Talk Violence
Joe Biden has set meeting this week with representatives from the entertainment and video game businesses as pressure builds to tone down onscreen violence. The meetings will take place Thursday and Friday as the Obama Administration plans proposals for gun policy after the December Newtown, Conn. school shootings, Variety reports.
Jeffersons Star Ned Wertimer Dies at 89
Wertimer, who played Ralph the Dorrman for 11 seasons on The Jeffersons, died January 2nd in an L.A. nursing home after complications from a fall. Wertimer's other credits included The Mary Tyler Moore Show, Mork & Mindy, Gun Smoke and several small film roles including 2007's Pirates of the Caribbean: At World's End, TV Guide reports.