Directors Guild Award Nominations: Was The Wrong Director Snubbed?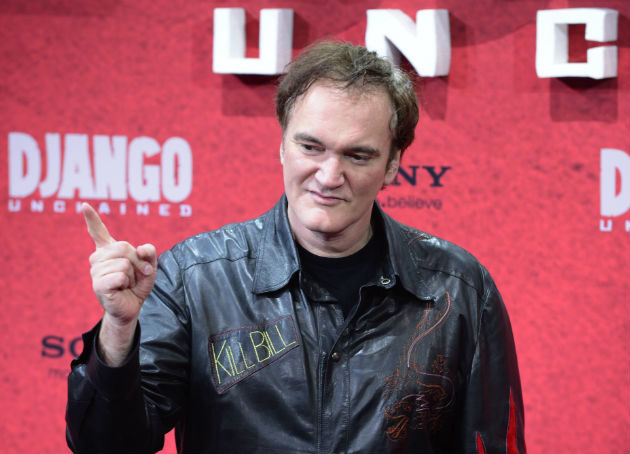 Quentin Tarantino and David O. Russell were edged out of the pack in today's Directors Guild Award nominations announcement, giving way to a rather conservative quintet of Oscar hopefuls. So let the DGA backlash begin: Between Ben Affleck (Argo), Kathryn Bigelow (Zero Dark Thirty), Steven Spielberg (Lincoln), Tom Hooper (Les Miserables), Ang Lee (Life of Pi), which nominee should have gotten the shaft to make the DGA race even remotely interesting?

Ben Affleck & Argo: A solid pick and, before ZDT came in and stole its thunder, the crowd-pleasing (and Hollywood ego-boosting) Middle Eastern true story political potboiler of choice.
Kathryn Bigelow & Zero Dark Thirty: I mean, obviously.
Steven Spielberg & Lincoln: It's three-time DGA winner Spielberg's eleventh DGA nod. Let's face it, this was a gimme.
Ang Lee & Life of Pi: Let's think for a minute on how Quentin Tarantino was not nominated for the much better, much ballsier Django Unchained (even including David O. Russell's solid rom-com Silver Linings Playbook would have suggested the DGA had more of a pulse), but — sigh — it makes complete, safe sense that Lee's breathtaking 3-D CG work earned snaps from this guild.
Tom Hooper & Les Miserables: The bigger WTF: Tom Hooper's Tom Hooperness bamboozled the DGA. I blame Claude-Michel Schönberg's music and Anne Hathaway's tears for why the DGA nominated one of the worst directing jobs of the 2012 awards season.
What say you, Movieliners?
PREVIOUSLY IN AWARDS:
Writers Guild Awards Unveils 2013 Nominees
Oscars To Fete James Bond - Finally
Producers Guild Of America Unveils 2013 Nominees
Follow Jen Yamato on Twitter.
Follow Movieline on Twitter.