R.I.P. David R. Ellis: 'Snakes On A Plane' Director, Action Vet Dead At 60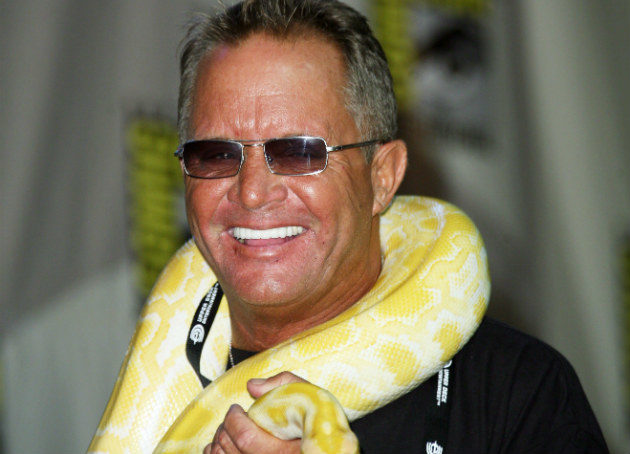 Director David R. Ellis has died, reports Deadline, on the cusp of production for his next film, the live-action anime adaptation, Kite. The actor, turned stuntman, turned second unit whiz, turned feature director, who made his directorial debut with 1996's Homeward Bound 2, before finding his niche with crowd-pleasing genre fare from Final Destination 2 to Snakes on a Plane and last year's Shark Night 3D, was 60 years old at the time of his death.

Ellis may have specialized in studio B-movies as a director (he also helmed Cellular, Asylum, and The Final Destination), but he established an extensive body of second unit work on other filmmakers' movies, including The Matrix Reloaded, Waterworld, Harry Potter and the Sorcerer's Stone, The Perfect Storm, Master and Commander, and the upcoming 47 Ronin and R.I.P.D.
Prior to his directing work, Ellis racked up an impressive filmography as a stunt player, with credits running the gamut including Smokey and the Bandit, Lethal Weapon, Road House, and the motorcycle stunts in Game of Death.
Last year at Comic-Con, Movieline caught up with Ellis on the Shark Night 3D promo tour where he played a round of My Favorite Scene. "The Birds!" Ellis said, picking the classic Hitchcock moment - coincidentally, one riffing on the creature horror theme. "The birds attacking Tippi Hedren is a great scene."
Cause of death is unknown; read more on Ellis's passing here. I just love the fact that the same filmmaker gave us both of these cinematic gifts in one career. R.I.P.
[Deadline]
Follow Jen Yamato on Twitter.
Follow Movieline on Twitter.