Oscars To Fete James Bond - Finally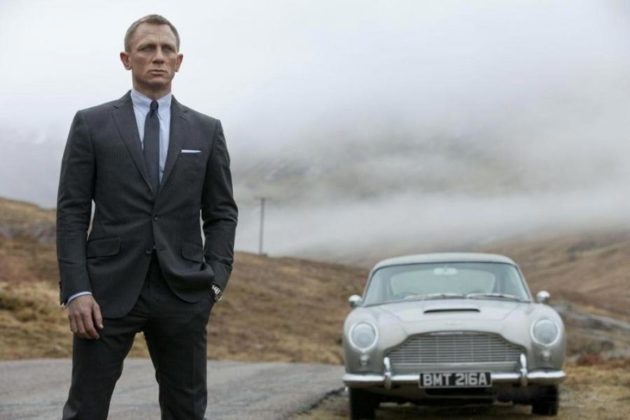 In five decades, James Bond has racked up many feats from babes to bombs, but one figure 007 hasn't charmed is Oscar, though that will begin to change this year. 007 will receive a full tribute at the 85th Academy Awards.

[Related: Steven Spielberg Hoped To Direct James Bond - But Got A 'No']
Oscar organizers will fete the franchise in celebration of its 50th anniversary during the telecast on Sunday February 24th. The original secret British operative was played by Sean Connery, starting with Dr. No in 1962. Connery stayed on for five Bond films when the mantle was handed off for one film to George Lazenby for 1969's On Her Majesty's Service before returning to Connery for 1971's Diamonds Are Forever, Since then Roger Moore took on the role for seven installments, followed by Timothy Dalton and Pierce Brosnan.
Daniel Craig is 007's latest manifestation with three features under his belt, including the franchise's latest and most successful film yet, Skyfall, which became the 14th film to hit the $1 billion mark in its worldwide theatrical run.
Despite not being a big seducer of Oscar, Bond has scored some wins over the decades, including seven nominations and two wins. Goldfinger (1964) won a Best Effects, Sound Effects Academy Award and 1965's Thunderball took another for Best Effects, Special Visual Effects.
Noted Oscar telecast producers Craig Zadan and Neil Meron: "We are very happy to include a special sequence on our show saluting the Bond films on their 50th birthday. Starting with Dr. No back in 1962, the 007 movies have become the longest-running motion picture franchise in history and a beloved global phenomenon."