Joseph Gordon-Levitt Takes On Awards Duty At Sundance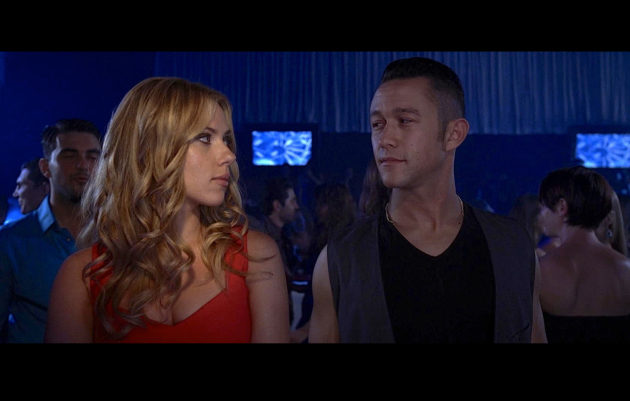 Joseph Gordon-Levitt had quite a blockbuster 2012 with roles in The Dark Knight Rises, Lincoln and Looper, but he's holding onto his indie big screen roots at this year's Sundance Film Festival. Aside from his feature directorial debut, Don Jon's Addiction, which will bow in the festival's Premieres section, the actor and now filmmaker has been tapped to host the 2013 Sundance Film Festival Awards Ceremony.

[Related: Sundance Film Festival Reveals 2013 U.S. & World Competition Slate AND Sundance Film Festival Unveils Star-Studded Premieres & Documentary Premieres Lineup]
Gordon-Levitt is certainly no stranger to Sundance, having appeared in seven films post 3rd Rock from the Sun days including Mysterious Skin, Brick and (500) Days of Summer. He also debuted his directorial short Sparks at the fest in 2009 and his online production company hitRECord installed an exhibit in Sundance's New Frontier in 2010, followed by a live performance in 2012.
Don Jon's Addiction, which stars Gordon-Levitt as well as Scarlett Johansson and Julianne Moore, centers on what the festival describes as "a selfish modern-day Don Juan attempts to change his ways" (above is a still from the film). It is screening Out of Competition.
Last year, actress Parker Posey had been slated to host the awards show, but Sundance staff including festival Director John Cooper had to take over after she fell ill. Along with the overall festival, the awards are a harbinger of the year ahead for American indies and beyond. Beasts of the Southern Wild took last year's Grand Jury Prize, Dramatic prize, while The House I Live In won in the Documentary category. Oscar short-listed docs Detropia, Searching for Sugar Man and The Invisible War were also among prize-winners last year.
Noted Cooper in a statement: "Joseph Gordon-Levitt's accomplished and original artistic perspectives have contributed greatly to Sundance Institute and the independent film community. As host, he is sure to add flair to our Awards Ceremony in similarly exciting ways, and we are thrilled that he will join us in recognizing outstanding achievements at this year's festival."
The 2013 Sundance Film Festival takes place January 17 - 27. Movieline will be there with daily coverage.