Red Room Rebuff: Mark Frost Dismisses 'Twin Peaks' Season 3 Rumors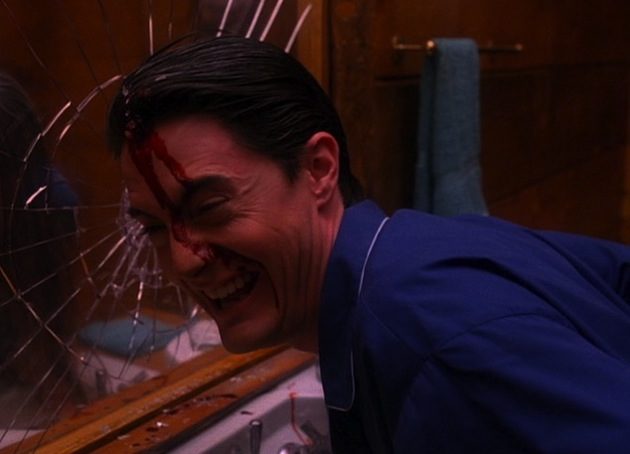 Twin Peaks co-creator Mark Frost appears to have put an end to the latest flurry of Internet rumors surrounding the resurrection of David Lynch's seriously weird but beloved cult series. On Dec. 31, an anonymous poster on the 4chan message board, wrote of attending a meeting between Lynch and NBC executives about bringing back a number of the original characters for a third season of the show, which originally aired on ABC from April 1990 to June 1991.
The tipster claimed that the idea was in the "early stages" and that NBC executives were a "little on edge" about Lynch "tackling [the series] alone" given the Eraserhead director's iconoclastic tastes.  According to Anonymous, Lynch discussed setting the new season in the modern day, with good Agent Cooper (Kyle MacLachlan) stuck in the lodge and bad Cooper in jail. This time, a young female reporter will purportedly "uncover the truth" behind such conundrums as the killer BOB and the Lodge that defies time and space.
At the time, those little morsels of unsubstantiated rumor didn't seem so far-fetched given a report on Moviehole.com in which Frost was quote saying that a season-three storyline is "something we talk about from time to time… If we ever do decide to move forward, I know we have a rich trove to draw from. Cast and crew members, such as the series' "Log Lady," Catherine E. Coulson and writer/producer Robert Engels, have also reportedly been contacted about the possibility of resuming their roles.
Alas, on Wednesday Frost tweeted the following, which appeared to debunk the rumors:
Daily Beast West Coast Deputy Bureau Chief Jace Lacob also tweeted that, in an email, Frost indicated that he and Lynch had had no contact with NBC.
What is there to do but grab piece of cherry pie and exit stage left with my favorite reaction from the Twin Peaks Archive Twitter feed, where much of this drama has been playing out:
[Moviehole, Indiewire, @televisionary]
Follow Frank DiGiacomo on Twitter.
Follow Movieline on Twitter.