Trey Songz On His 'Texas Chainsaw 3D' Debut (And R. Kelly's 'Trapped In The Closet')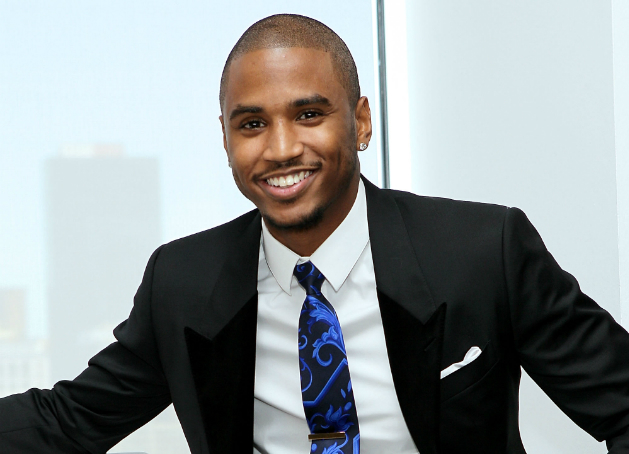 Trey Songz has already written a song about fear — literally. His track "Don't Be Scared" soothes a hot chick who's afraid of her carnal desire for some sweet, sweet loving. Of course, calming a girl into bed is easier than calming a girl while you're both running from a blood-lusted maniac. But Texas Chainsaw 3D director John Luessenhop knew Trey Songz could handle the challenge when he saw the thrice Grammy-nominated R&B singer float down from the ceiling during the BET Awards and seduce Solange Knowles and the crowd; the next day, Luessenhop called his agent and asked if he could send him the script for the horror sequel — if Songz could control a stage, maybe he could command a screen.

And so Trey Songz (AKA "Mr. Steal Yo Girl" as he calls himself in his club banger "Bottoms Up," AKA Tremaine 'Trey Songz' Neverson) stumbled into his unlikely starring debut in a slasher flick playing the boyfriend of Leatherface's cousin, a brunette goth named Heather (Alexandra Daddario). Will Songz' fans still swoon over his six-pack abs when they're slicked with blood? Maybe — although on YouTube, commenters are threatening to storm out of the theater if he doesn't survive. (We won't spoil anything, but, um, have they ever seen a horror movie before?)
Not only is Texas Chainsaw 3D a first for Songz, Songz is a first for the Texas Chainsaw series: Its first MTV fixture-turned-cast member, its first black star, and the first male love interest to cross the color lines. Plus, it's the first time in film history where someone dies because a Trey Songz jam on the stereo muffles their screams. We ask Songz about breaking ground in Hollywood — and if R. Kelly should follow in his footsteps.
When you told your friends you were the first major black character in the Texas Chainsaw Massacre franchise, did they immediately say, "You die, right?"
Trey Songz: They wanted to know if I'd die in the credits! In the first ten minutes. It ain't even a question if I died — it's how quick. "How fast will it happen?" is what they wanted to know.
On IMDb, the first three plot keywords for Texas Chainsaw 3D are: "interracial romance," "pretty girl," "interracial kiss." What's that about?
It's an obvious thing that's still very present in this world. In Texas Chainsaw — a huge franchise that started in the '70s that's been remade four times, five times, however many times — there's never been a relationship like this. And although it's very present in here, I think it's still a shock to some people that it's so real. People are starting to erase the color lines.
Which is awesome.
It definitely is.
In your songs, you have this reputation as being a player. I was curious to see if Ryan would be this sweet boyfriend who would change your image — but it turns out Ryan isn't the best at monogamy.
I think Ryan wants to be a good guy. He wants to be there for his girlfriend. You know, they're young kids having a good time, and he's messed up a time here or there. Heather, the girl who Alex [Daddario] plays, is kind of a mystery herself. She doesn't know much about her past, and meanwhile her friend is going behind her back with Ryan and saying, "Hey, I was drunk, I didn't know better — but let's do it one more time."
Singing seems like it would be good preparation for acting. You learn that it's not just what the line is, but how you say it.
Singing is all about certain inflection on certain lines. I used to listen to tapes of everybody from Michael Jackson and Prince to Earth, Wind and Fire. They would have different vocal inflections. If the line insinuated pain, they would cringe on some lines. I remember Live at the London Palladium, Marvin Gaye is singing this song about love and he's talking about how a man ain't supposed to cry. And he's going, "Oooohhoooh! Ohhhoooohh!" singing and crying at the same time. That was a good learning tool. Memorizing lines, too. I memorize my own words — I write my songs without writing the lyrics down most of the time, and that's great practice.
There's a great scene in the movie where one of your friends is in the next room screaming for help, and you can't hear him because you've got the stereo cranked up and playing, uh, one of your own songs. Rip in the space/time continuum?
"I'm only here for the ladies and the drinks" — I'm going crazy. That's funny. The beauty of that is this being my first film, a lot of people will relate to this as me being Trey Songz versus me being Ryan throughout the bulk of it. To those people that aren't really within my world of music, it'll be a good moment for them to tie that together as well. At the same time, you know, this is Trey Songz in this movie and this is Trey Songz' song — if my fans go crazy, too, I'll appreciate that.
You're already used to have cameras on you on tour and when you're shooting videos. Do those same cameras feel different when you're on a movie set?
It's a bit different, but I'd say having directed some of my videos, having shot I don't know how many videos, and being in short movies sometimes or having very small roles in films, I have been prepared well. Most of the time I'm not speaking in these videos, but that's probably about the only difference.
You've said you were a shy child. Are you now used to attention?
I wasn't really ever that shy. That's some misquoted s--t. I was the kind of kid who loved singing, I loved rapping, I loved attention. But for me, it was more about chasing the dream of being a superstar because of the town I was from and because of what I'd seen. That's why I say wherever I go, all around the world, it don't matter where you're from, or what you've got going on, or who's made it in what profession. You can do whatever it is you plan to do if you really stay focused.
Several of the people you've worked with musically are making their own moves towards acting. I'm going to say a couple names — tell me what kind of movie you think would be perfect for them as their big break.
Cool.
Okay: Soulja Boy.
A movie like Roll Bounce.
Nicki Minaj.
I think she could play anything. She's a character within herself.
Last one: R. Kelly.
He's always wanted to act. I don't really know that about him, but if you listen to his songs, albums after albums after albums, they're stories. He writes movies in his songs. He's on Trapped in the Closet, like, 30 by now. I think he'd be good at it, actually. He could play any kind of role. He could play anything from a preacher to a villain.
Which he kind of does in Trapped in the Closet. You wrote your joking response song "Out of the Closet" back when you were rivals. Now that you've made peace, when you heard he was making more chapters, did you want to get involved?
That fact that he's able to tell a story through music that's so profound and deep — and with great vocals and great production — is amazing. That's the end-all, be-all of it.
Texas Chainsaw 3D is in theaters Friday.
Amy Nicholson is a critic, playwright and editor. Her interests include hot dogs, standard poodles, Bruce Willis, and comedies about the utter futility of existence. Follow her on Twitter.
Follow Movieline on Twitter.