'The Hunger Games: Catching Fire' Tops Most Anticipated Blockbusters For 2013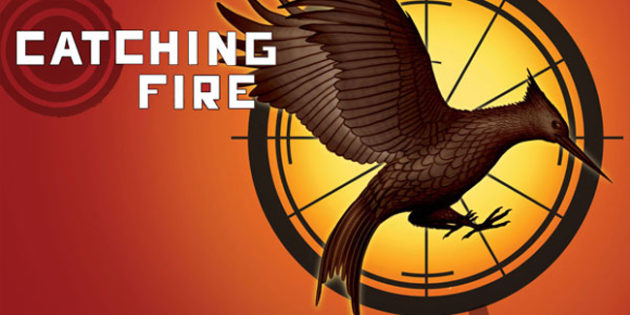 The Hunger Games: Catching Fire, The Hobbit: The Desolation of Smaug and Iron Man 3 are among the most anticipated blockbusters of 2013. That is the result of survey of over 2,000 film fans by online movie ticketing site Fandango, which asked users their picks for the new year.

The survey also ventures into who potential audiences are eyeing as potential breakouts over the year. Leading the pack among Best Male Breakout Movie Star is Henry Cavill, the Immortals star who will play Clark Kent/Superman in the upcoming Zack Snyder pic Man of Steel. Men in Black 3 actress Alice Eve tops the 'Biggest Female Breakout Movie Star.' The Men in Black 3 actress will play Dr. Carol Marcus in the upcoming Star Trek Into Darkness, which is also one of the most anticipated blockbusters of the new year.
Sir Ben Kingsley tops the "Most Anticipated Villain" category for Iron Man 3 (also an anticipated blockbuster), while World War Z tops out "Most Anticipated Apocalyptic Movie." The action-drama stars Brad Pitt, Mireille Enos and David Morse follows a U.N. employee who travels around the world in a race against time to stop the outbreak of a deadly Zombie pandemic.
After being Sexiest Man Alive in 2012, Channing Tatum is apparently maintaining momentum into 2013, coming in as the top "Sexiest Man in the Movies" for his roles in G.I. Joe: Retaliation and White House Down. Mila Kunis leads the pack in the female category for Oz: The Great and Powerful.
Two-thousand fans were polled by Fandango last week.
And what are your Most Anticipated Films and Actors of 2013?
Fan picks via Fandango for 2013:
Most Anticipated Blockbuster
1. The Hunger Games: Catching Fire
2. The Hobbit: The Desolation of Smaug
3. Iron Man 3
4. Star Trek Into Darkness
5. The Great Gatsby
Biggest Male Breakout Moviestar
1. Henry Cavill (Man of Steel)
2. Sam Claflin (The Hunger Games: Catching Fire)
3. Armie Hammer (The Lone Ranger)
4. Jai Courtney (A Good Day to Die Hard)
5. Nicholas Hoult (Jack the Giant Slayer; Warm Bodies)
Biggest Female Breakout Moviestar
1. Alice Eve (Star Trek Into Darkness)
2. Chloë Grace Moretz (Carrie)
3. Alice Englert (Beautiful Creatures)
4. Jurnee Smollett-Bell (Tyler Perry's Temptation: Confessions of a Marriage Counselor)
5. Gabriella Wilde (Carrie)
Sexiest Woman In The Movies
1. Mila Kunis (Oz: The Great and Powerful)
2. Jessica Alba (Sin City: A Dame to Kill For)
3. Halle Berry (Movie 43)
4. Zoe Saldana (Star Trek Into Darkness)
5. Jennifer Lawrence (The Hunger Games: Catching Fire)
Sexiest Man In The Movies
1. Channing Tatum (G.I. Joe: Retaliation; White House Down)
2. Hugh Jackman (The Wolverine)
3. Ryan Gosling (Gangster Squad)
4. Johnny Depp (The Lone Ranger)
5. Robert Downey, Jr. (Iron Man 3)
Most Anticipated Villain
1. Ben Kingsley (Iron Man 3)
2. Benedict Cumberbatch (Star Trek Into Darkness)
3. Michael Shannon (Man of Steel)
4. Will Yun Lee (The Wolverine)
5. Christopher Eccleston (Thor: The Dark World)
Most Anticipated Apocalyptic Movie
1. World War Z
2. After Earth
3. Pacific Rim
4. This Is the End
5. Oblivion