'The Hobbit' Perched Atop The Box Office Again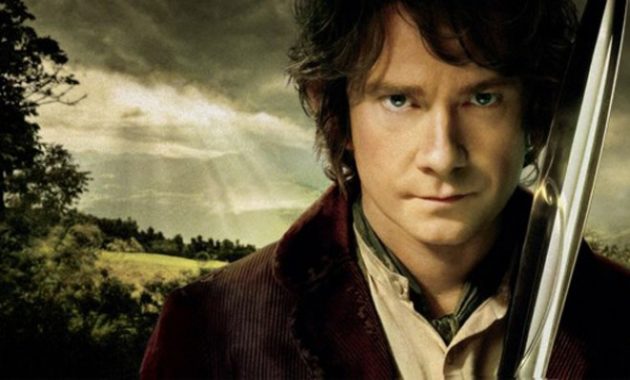 Peter Jackson's The Hobbit: An Unexpected Journey surpassed the competition at the box office over the long New Years weekend, outgrossing powerhouse newcomers Django Unchained and Les Misérables in their first full weekends in theaters.
The first installment of the Hobbit trilogy grossed a chart-topping $48.3 million in the Friday to Tuesday holiday period in 4,100 theaters. That was nearly $3.788 million more than the overall box office's runner-up, Quentin Tarantino's Django Unchained, though it should be noted that that title screened in 1,090 fewer theaters. The result is that Django scored the highest per screen average among the top 10, with $14,788 vs. The Hobbit's $11,780. Django grossed $44.513 million over the long weekend.
Fellow Christmas opener Les Misérables took in $41.14 million over the five-day holiday, placing third and a strong $14,620 average.
The Box Office Top 10 with numbers from the New Years Friday - Tuesday holiday:
1. The Hobbit: An Unexpected Journey
Gross: $48,300,511 (Cume: $238,001,325)
Theaters: 4,100 (PSA: $11,780)
2. Django Unchained
Gross: $44,513,232 (Cume: $77,833,497 - Xmas Day Opener)
Theaters: 3,010 (PSA: $14,788)
3. Les Misérables
Gross: $41,140,685 (Cume: $87,579,110 - Xmas Day Opener)
Theaters: 2,814 (PSA: $14,620)
4. Parental Guidance
Gross: $23,667,732 (Cume: $38,456,424 - Xmas Day Opener)
Theaters: 3,367 (PSA: $7,029)
5. Jack Reacher
Gross: $21,262,535 (Cume: $51,815,693)
Theaters: 3,352 (PSA: $6,343)
6. This Is 40
Gross: $18,678,740 (Cume: $42,609,030)
Theaters: 2,914 (PSA: $6,410)
7. Lincoln
Gross: $12,122,623 (Cume: $136,652,420)
Theaters: 1,966 (PSA: $6,166)
8. The Guilt Trip
Grosss: $10,424,431 (Cume: $24,834,787)
Theaters: 2,431 (PSA: $4,288)
9. Monsters, Inc.
Gross: $9,831,867 (Cume: $21,958,331)
Theaters: 2,618 (PSA: $2,463)
10. Rise of the Guardians
Gross: $7,644,497 (Cume: $92,891,627)
Theaters: 2,055 (PSA: $2,381)
[Source: Box Office Mojo]