Watch: 'Dead Man Down''s First Trailer Gives Bright Lights, Moody City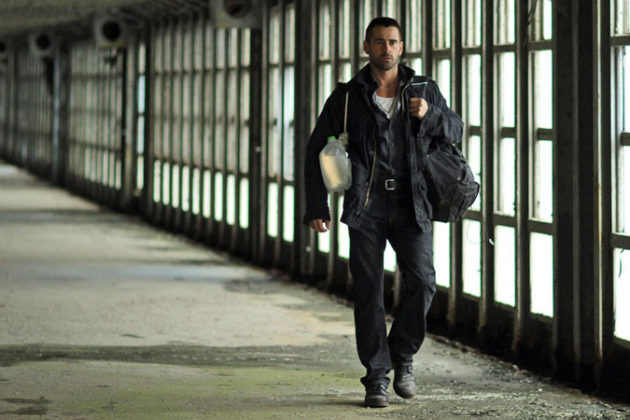 Colin Farrell is back in another sure-to-be-very-good film that will probably not do so well at the box office, the upcoming revenge thriller Dead Man Down, directed by Niels Arden Oplev.

Farrell plays a mob hitman blackmailed by a disfigured young woman (Noomi Rapace) interested in procuring his services to exact revenge on the man who cut up her face. That man happens to be a crime lord played by Terrence Howard, and naturally we can expect a lot of seething menace and angry looks between him and Farrell before things come to a head.
The first trailer for Dead Man Down has been released. Here's a look:
This is Oplev's first film since directing the 2009 original version of The Girl With The Dragon Tattoo. That film was objectively awesom, and history will remember it as vastly superior to Fincher's 2011 remake. Given Oplev's record, the excellent cast, and the fact that it looks like we're getting the In Bruges and Seven Psychopaths Collin Farrell instead of the Total Recall Colin Farrell, I have a hard time imagining that this will suck. Unfortunately, while the trailer is sufficiently moody and violent, it makes Dead Man Down feel like a billion other hitman-finds-redemption movies.
Still, the cover of Shine On You Crazy Diamond is kind of amazing, even if it doesn't displace The Scissor Sisters from the list of greatest of all Pink Floyd covers.
Dead Man Down comes out March 8.
Follow Ross Lincoln Twitter. 
Follow Movieline on Twitter.