Spike Lee 'Not Gonna See' Tarantino's 'Django Unchained'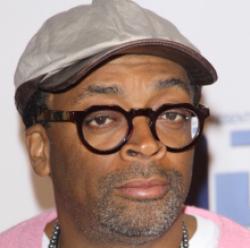 Django Unchained will not be making filmmaker Spike Lee's year-end top 10 list nor any other list for that matter because he says he won't see it. The outspoken Red Hook Summer director said the slavery-centered feature by Quentin Tarantino may deal with the topic in a manner that is less than respectful.

In an interview with Vibe magazine, Lee said: "I can't speak on it 'cause I'm not gonna see it. I'm not seeing it. All I'm going to say is that it's disrespectful to my ancestors to see that film…"
[Related: Quentin Tarantino Wants You To Feel The Inhumanity Of Slavery In 'Django Unchained']
Lee was quick to add that he is only speaking on his own behalf and stopped short at a full condemnation, but said America's dark history in slavery was not akin to the story portrayed in a film like Django Unchained.
"I can't disrespect my ancestors," he said. "I can't do it. Now, that's me, I'm not speaking on behalf of anybody but myself." Lee had commented earlier via Twitter alluding to the film, according to Yahoo U.K.: "American Slavery Was Not A Sergio Leone Spaghetti Western. It Was A Holocaust. My Ancestors Are Slaves. Stolen From Africa. I Will Honor Them."
Lee took on Tarantino when Jackie Brown hit screens, criticizing the plentiful use of the n-word, which also is uttered throughout Django Unchained/
"I'm not against the word. And some people speak that way," he said. "But Quentin is infatuated with that word. What does he want to be made - an honorary black man? I want Quentin to know that all African Americans do not think that word is trendy or slick."
[Sources: Vibe via Yahoo U.K.]