Lessons We Can Learn From 2012's Most-Pirated Films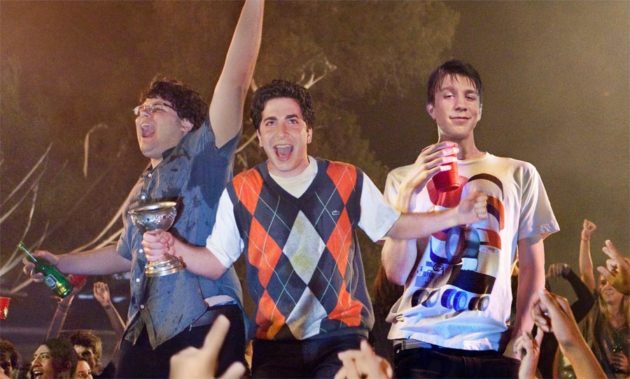 Good news, everyone! 2012 has been a pretty great year for the film industry. Ticket sales were up worldwide by 5% over 2011, and a record box office haul of $10 billion means plenty of celebrating at studio holiday parties. Of course, Biggie wasn't lying when he preached the harsh truth that with mo' money comes mo' problems, and so it is that while bootleg film watching didn't quite rival ticket sales, with hundreds of millions of illegal downloads piracy is nothing to sneeze at.

TorrentFreak has helpfully compiled a list of the year's most frequently stolen films, and while it contains few surprises – is anyone shocked that the year's biggest films would also be among the most pirated? - we can learn a lot from what it is people are actually pirating.
Here are the films you were most likely to steal in 2012:
1. Project X
2. Mission Impossible: Ghost Protocol
3. The Dark Knight Rises
4. The Avengers

5. Sherlock Holmes: A Game of Shadows

6. 21 Jump Street
7. The Girl With the Dragon Tattoo
8. The Dictator
9. Ice Age: Continental Drift
10. The Twilight Saga: Breaking Dawn, Part 1
So what can we learn from this? For starters, Robert Downey Jr. clearly needs to invest in an illegal file sharing operation. No, we definitely do not condone piracy, but the pirates have spoken, and they're firmly on team RDL. He might as well cash in on their adoration.
Also noteworthy is the fact that the single most pirated film was Project X, which also has the distinction of being the lowest-grossing film on the list. It's probably rational to think the film's R-rating led to a lot of underage downloads from people who might otherwise be its target audience. But while some might suggest this only means teen comedies should be tamed down for a PG-13 rating, we think there's a more obvious solution: eliminate the ratings system entirely. We look forward to a G-rated Machete sequel with plenty of nudity.
Finally, this list conclusively proves that pirates have zero interest in prestige films. Every single one of these movies was a giant hit aimed at a wide audience. Now some might argue that movies with broad appeal are going to be more sought-after targets than those that play for a few weeks in an arthouse theater in Pasadena, but it seems just as likely pirates simply don't like film snobs. The obvious take away: all tentpole movies should debut at Sundance and TriBeCa.
[Source: Screen Crush]