Sundance Poster Debut: 'This Is Martin Bonner'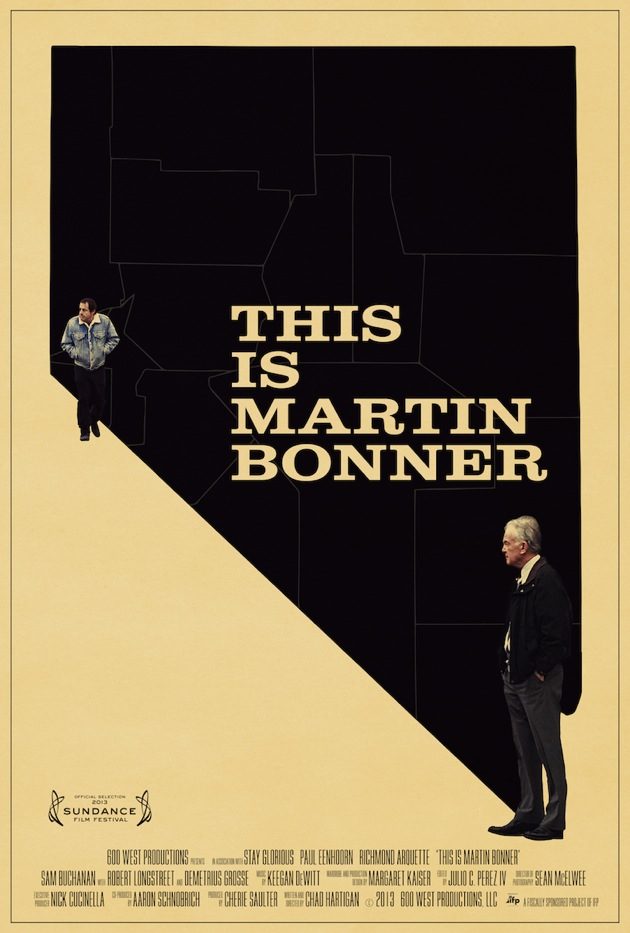 Writer/director Chad Hartigan scored a coveted spot at the Sundance Film Festival with his sophomore effort This Is Martin Bonner. The festival is just under a month away, but images are trickling in including the debut of this poster for the drama screening in Sundance's NEXT section.
[Related: Sundance Film Festival Reveals 2013 U.S. & World Competition and NEXT Slate]
NEXT is officially set for films that "stretch limited resources to create impactful art," according to the festival. Only time will tell how these ten titles will do after they premiere, but some early word has been positive for this year's crop…
Official This Is Martin Bonner description follows. Who can guess what land mass that is?
The striking sophomore film of writer/director Chad Hartigan, This Is Martin Bonner is a warm and perceptive meditation on friendship, human connection and getting a second chance at life. Fifty-something Martin Bonner (Paul Eenhorn) leaves his old life behind and relocates to Reno, where he finds work helping released prisoners transition to life on the outside, while trying his hand at speed dating and passing time as a soccer referee on weekends. Meanwhile, Travis Holloway (Richmond Arquette) has just been released from prison after serving 12 years. Surprising both of them, Travis and Martin form an unlikely friendship that offers them reciprocal support and understanding.

Quietly observational and naturalistic, the film features noteworthy breakthrough performances from Eenhoorn and Arquette who approach their characters with a lived-in sense of low-key restraint.