The Dark Knight Rises Most Watched YouTube Movie Trailer: Biz Break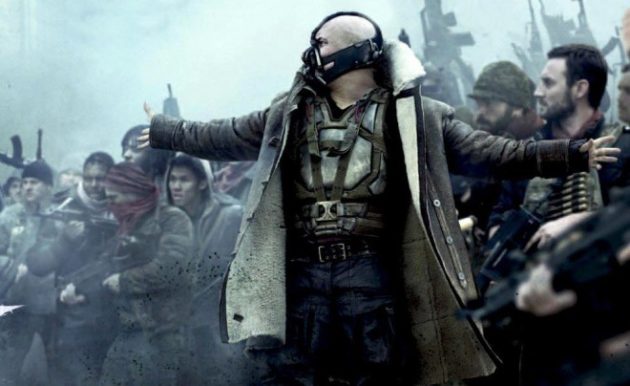 The Batman finale was the most watched movie trailer on YouTube, though it actually placed only third overall. Also in Thursday's round-up of news, the Palm Springs International Film Festival sets its lineup including opening and closing titles; Sundance unveiled its competition juries; and release dates are set for Arnold Schwarzenegger's Ten and Paramount's Anchorman sequel.

The Dark Knight Rises Most Watched Movie Trailer in 2012
The film ranked highest of any film related trailer, placing third followed by Skyfall (4th), Ted (5th) and Hunger Games (6th). The top two spots in the rankings, based on how many times a cop was viewed, how long people stayed on the clip and how many times people searched for a clip instead of clicking on an ad, were two video games: Activision's Call of Duty Black Ops 2, Deadline reports.
Blancanieves to Open Palm Springs Film Festival
The film, directed by Spanish filmmaker Pablo Berger, is a re-imagining of the Snow White fairytale, will open the Palm Springs fest January 3. The festival will close out January 13 with Paul Andrew Williams' Unfinished Song starring Terence Stamp and Vanessa Redgrave. As usual the festival will host a large number of Best Foreign Language Oscar contenders. In all the event will screen 180 films from 68 countries, Deadline reports.
Sundance Film Festival Sets Juries
Sundance Institute named its 19 members in five separate juries for the 2013 Sundance Film Festival. Former Fox head Tom Rothman, filmmaker Ed Burns, Waiting for Superman filmmaker Davis Guggenheim, 1998 Sundance Grand Jury Prize winner Liz Garbus (The Farm: Angola, USA), director Brett Morgen (Crossfire Hurricane) and Participant Media exec Diane Weyermann.
Arnold Schwarzenegger's Action Thriller Ten Set for January 2014
Schwarzenegger stars as the leader of an elite DEA task force that manages to neutralize a cartel safe house, but after the raid, the ten members of the group start getting eliminated. End of Watch's David Ayer will direct, THR reports.
Paramount Sets Anchorman Sequel Release Date
Anchorman 2 is the follow up to the 2004 cult comedy that grossed $85 million domestically. Paramount will bow the pic December 20, 2013. The feature stars Will Ferrell, Steve Carell, Paul Rudd, David Koechner and Christina Applegate with Adam McKay directing, THR reports.