For His Next Act, Judd Apatow Is Writing A Play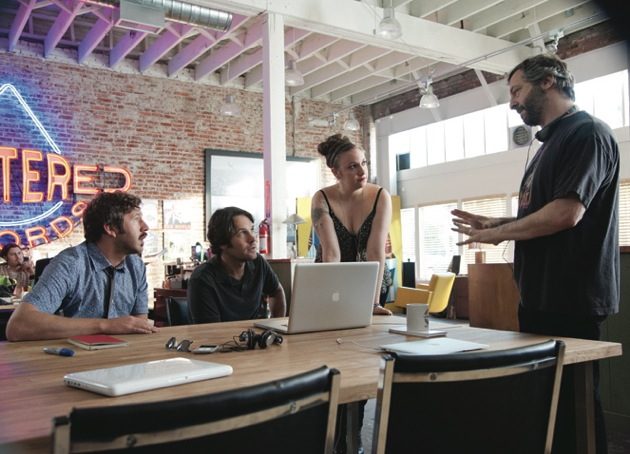 Judd Apatow has conquered comedy. Will Broadway be next?  In an interview with GQ magazine that appears in the January issue, the This Is 40 director tells writer Amy Wallace that he's writing his first play. And it may not be funny. Here's the passage from Wallace's profile:
"I have a great idea. Maybe like the best idea I've ever had," he says. "It requires me to create characters and situations that have absolutely nothing to do with my experience." When he reveals the idea, off the record, I can see what he means. The subject matter (all he'll let me say about it is "It's about victims of the criminal-justice system and the challenges they face") is unlike anything he's tackled before. It's not remotely autobiographical. It's complicated, relevant, political even. "I am excited to write something which has a social conscience," he e-mails me later when I push him to reveal more. "That is not something I have attempted before, and I hope I am up for the challenge."

Will it be funny? "I don't know yet," he says. "I think it will. But it might stop being funny."
The idea sprung from Apatow's wish that "there was another part of my relationship with the crowd," he tells GQ.  "I miss doing something where I'm interacting more with the audience. I like the idea of writing something and rewriting it every night based on how it's playing."
He could call it 12 Funny Men. If it's funny, that is.
[GQ]
Follow Frank DiGiacomo on Twitter.
Follow Movieline on Twitter.