Terrence Malick's 'To The Wonder' Trailer Hints At Love Torn Asunder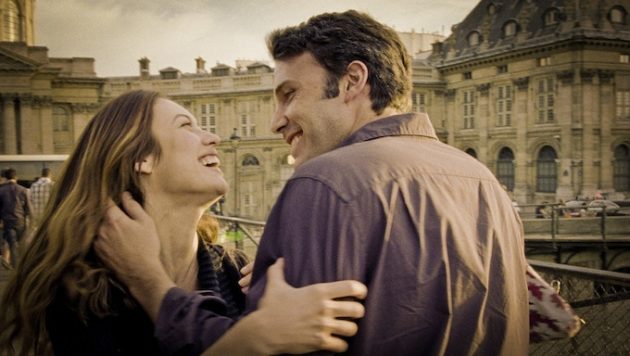 Javier Bardem booms out, "You shall love (pause) whether you like it or not." Bardem is seen dressed as a priest in 'To The Wonder,' the latest film by Terrence Malick, which debuted at the Venice Film Festival. The trailer opens with a couple walking across what looks like a bridge over the Seine in Paris who then head to what looks like the tidal island Mont Saint-Michel before heading back to more suburban locales and then pastoral expanses.

Starring Ben Affleck, Rachel McAdams, Olga Kurylenko and Bardem, the film was originally set to star Christian Bale who later dropped out.
The feature by the reclusive Malick is a romantic drama centered on an American man who is torn between the woman who moved to the U.S. to be with him (Kurylenko) and the appearance of a local woman from his past (McAdams) as his marriage falls apart. The film managed to polarize audiences in Venice.
Full text of Bardem's voiceover in the trailer below.
You shall love whether you like it or not. Emotions, they come and go like clouds. Love is not only a feeling; you shall love. To love is to run the risk of failure, the risk of betrayal. You fear your love has died; perhaps it is waiting to be transformed into something higher. Awaken the divine presence which sleeps in each man, each woman. Know each other in that love that never changes.
[Source: The trailer is exclusive to TheFilmStage.com via Huffington Post]