Sundance '13: A First Look At 'A Teacher' On The Edge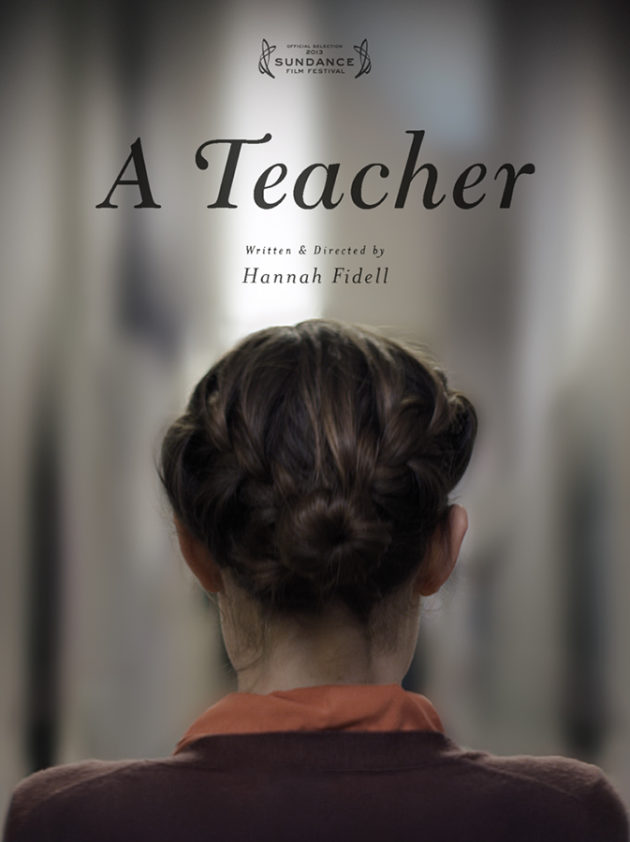 Early word among some insiders is that this year's Sundance NEXT section may be the best yet, though hype has a tendency to take on momentum of its own. Still when it's all said and done, some buzz titles may emerge from the section which is a spotlight on emerging talent. A first glimpse at one film that will premiere at next month's festival, A Teacher bows today with the debut of its poster.
[Related: Sundance Film Festival Reveals 2013 U.S. & World Competition And NEXT Slate]
The simple image on the poster for A Teacher only hints at the drama, which may stir some controversy among audiences given the nature of its plot, described below:
Diana (Lindsay Burdge), a young, attractive teacher at a suburban Texas high school, is well-liked by her students and colleagues. Her life seems to be following the status quo, but in reality she's having a secret affair with her student Eric (Will Brittain). She confides in no one but him, reveling in the teenage terrain of sexting and backseat quickies. Even when the risk of discovery looms over their relationship, her investment in the fantasy remains stronger than reality. Unable to control herself, she heads down a reckless path of self-destruction.
 
The subject of a teacher-student affair may be tabloid fodder, but writer/director Hannah Fidell resists sensationalism or the temptation to pathologize her protagonist. With bold vision, Fidell uses highly controlled pacing, silky camera movements, and a tense percussive sound aesthetic to free its narrative from the confines of convention, while a fascinating performance by Lindsay Burdge transports us into Diana's head space, where her unabated obsession lives.