INTERVIEW: 'Hobbit' Screenwriter Philippa Boyens Won't Read 'The Silmarillion' Again Because It Will 'Break My Heart'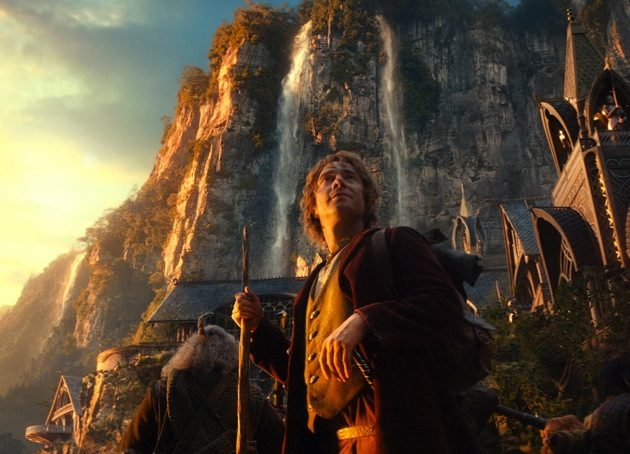 I was struck by the realization that if it wasn't for the addition of Galadriel to the movie, there would be zero –
Women! Yeah.
Moving forward –
She's very much part of the White Council, and they are going to have to deal with who or what resides in Dol Godur. As Professor Tolkien wrote her at this time, this part of the history, she is the most powerful being in Middle Earth.
Was he a great writer for women?
I think so.
I have some good news for you. I looked, on the schedule. There's no movie coming out December 2043.
(Intense laughter)
Don't pretend you don't know where I'm going –
I'll be 80-something. I'll be 80 and somebody else will be doing it. That was really hard I have to say, that I couldn't go back there. [There are] extraordinary pieces of writing, extraordinary pieces of the puzzle in The Silmarillion. And we couldn't go near it. I haven't read it for 25 years. I just can't afford to have it in my head because we don't have any of the rights. And also it will just break my heart. I had to let it go.
Is there an expansion that you're proudest of? Something, perhaps, that audiences wouldn't know if they'd just read The Hobbit.
The Battle of Moria. The great animosity between the dwarves and the orcs — where that came from. I think delineating the difference between Bilbo and the dwarves — that sense of the dwarves having been part of a Diaspora, the loss of the homeland, the way that they wandered in the wild, the great longing and yearning. It's not just about the gold, because it could very easily just be a treasure hunt, this story. Which would be great rollicking children's literature, but it had to be more.
It's interesting that you say it in that way, because the book is very episodic.
Totally.
And it is an adventure story. And there's a lot of deus ex machina.
Uh, hello? Eagles!
Yes! And here I feel like you made an effort to give everyone more agency. Gandalf talking to the moth. Bilbo confusing the Trolls.
Yes. We had to do that, I think. That's when you stop being such a fan of Professor Tolkien's and you actually have to put your screenwriter hat on and make the storytelling work as a film. Bilbo is too much a piece of baggage visually in the story that it becomes very hard to take his POV if he's that passive. So we had to make him more active. And, you know, Bilbo is very clever. And he's a quick thinker.
READ MORE on 'The Hobbit': 
Spoiler Talk: The Pity of Bilbo And Where Jackson & Co. Chose To End 'The Hobbit'
Follow Shawn Adler on Twitter.
Follow Movieline on Twitter.
Pages: 1 2