Martin Scorsese And HBO Team Up On Bill Clinton Documentary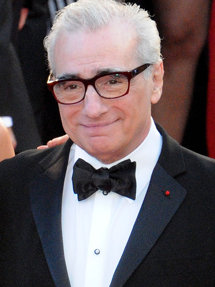 Martin Scorsese is taking on the 42nd President of the United States for his next project and Bill Clinton himself is fully participating in the non-fiction film. Produced in conjunction with HBO, the film will "explore his perspectives on history, politics, culture and the world." Scorsese will produce and direct the film.
In announcing the film, Scorsese said Clinton is a "Towering figure who remains a major voice in world issues," adding, "President Clinton continues to shape the political dialogue both here and around the world. Through intimate conversations, I hope to provide greater insight into this transcendent figure."
William Jefferson Clinton served as the 42nd U.S. President from 1993 to 2001 and was the first Democratic leader in six decades to be elected twice. He is credited with leading the U.S. to one of the longest economic expansions in American history. After leaving office, he established the William J. Clinton Foundation which aims to "improve global health, strengthen economies, promote healthier childhoods and protect the environment by fostering partnerships among governments, business, NGOs and private citizens."
"President Clinton is one of the most compelling figures of our time, whose world view and perspective, combined with his uncommon intelligence, making him a singular voice on the world stage," said HBO CEO Richard Plepler and programming president Michael Lombardo in a joint statement. "This documentary, under Marty's gifted direction, creates a unique opportunity for the President to reflect on myriad issues that have consumed his attention and passion throughout both his Presidency and post-Presidency."
"I am pleased that legendary director Martin Scorsese and HBO have agreed to this film," Clinton said in a statement. "I look forward to sharing my perspective on my years as President and my work in the years since with HBO's audience."
Martin Scorsese collaborated with the 2011 doc George Harrison: Living in the Material World. He's also worked with the premium network with the documentary Public Speaking (2010) and the series Boardwalk Empire, in which he is an executive producer.