Take Our Breath Away...Please! The Top 5 'Top Gun' Scenes We Can't Wait To See In 3D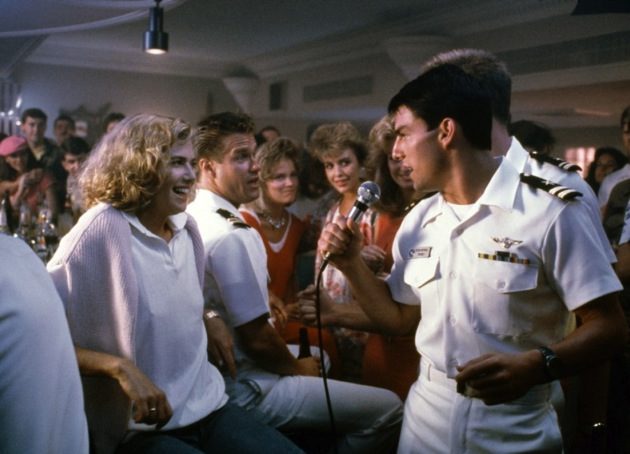 4. The greatest shirtless volleyball scene ever filmed. Audiences will love seeing all these balls flying out of the screen.
5. Thrilling 3D pilot-bar karaoke. If you like the Righteous Brothers, you'll truly feel for them as their signature hit,"You've Lost That Lovin' Feeling," is butchered by a bunch of horribly off-key pretty boys in three whole dimensions. Drunken sexual harassment never thrilled like this!
So what about you? Let us know what you'd like to see in three whole dimensions in comments.
MORE TOP GUN STORIES:
'Top Gun 2' Mothballed In The Wake Of Tony Scott's Death
Those Rand-y Republicans: Nine Films That Espouse The New GOP's Libertarian Mindset
Remembering Tony Scott: Five Movies By The Late Director That You Must See
Ross Lincoln is a LA-based freelance writer from Oklahoma with an unhealthy obsession with comics, movies, video games, ancient history, Gore Vidal, and wine. 
Follow Ross A. Lincoln on Twitter. 
Follow Movieline on Twitter. 
Pages: 1 2