'Top Gun 2' Mothballed In The Wake Of Tony Scott's Death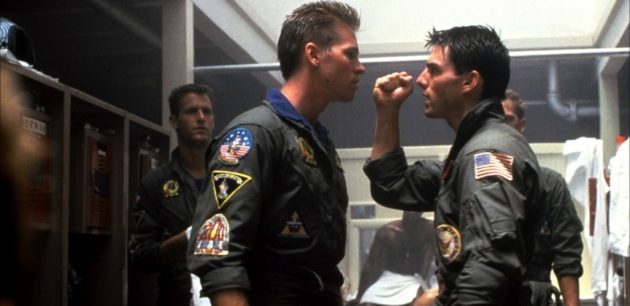 Tony Scott's dramatic and still-mysterious leap to his death in August has grounded the Top Gun sequel.  The New York Times reported that the film, which was being planned by the filmmaker, the star of the original, Tom Cruise, and producer Jerry Bruckheimer, has "fallen apart" in the wake of Scott's suicide.  If there is a silver lining to the story, it's that a 3D version of the original Top Gun may be released in February 2013.
Earlier this year, Legend3D, which specializes in converting two-dimensional films into the more eye-popping format, completed a conversion of the film, which, the Times notes,  "as a way to whet the world's appetite for a sequel."  Since Scott leapt to his death from the Vincent Thomas Bridge in Los Angeles on Aug. 19, however, Paramount, the studio behind both the original Top Gun and its sequel, is "considering a release in February, perhaps beginning with a one-week exclusive showing on domestic Imax screens." [New York Times]
The paper also reports that the studio is treading carefully because it does not want to seem insensitive or exploitative.
Although the Los Angeles coroner officially ruled Scott's death a suicide, questions remain about his reasons for taking his own life.  According to the Times, the filmmaker's brother,  Prometheus director Ridley Scott has asked a number of people who knew and worked with his sibling not to discuss his "life or demise."
Tony Scott's last work appears to be the below Diet Mountain Dew commercial featuring Dallas Mavericks and HDNet owner, billionaire Mark Cuban.
Follow Frank DiGiacomo on Twitter.
Follow Movieline on Twitter.