Angry Birds Confirmed To Swoop Down In 2016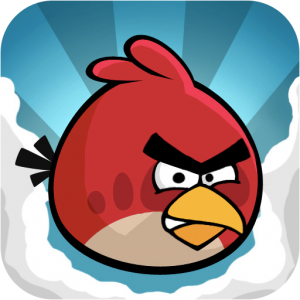 Here come the Birds! And they'll be CG-animated, in 3-D and - angry? The video game franchise creator Rovio Entertainment is tapping Despicable Me producer John Cohen to produce a planned Angry Birds movie, with former Marvel Studios chairman David Maisel on board as executive producer. Rovio will finance the pic, which is set for Summer 2016.
John Cohen produced Illumination Entertainment/Universal Pictures' Despicable Me in 2010 with Pierre Coffin and Chris Renaud directing, who also took the helm for the 2010 short Despicable Me Presents: Minion Madness. Cohen also worked with Pierre Coffin in the first animated short he produced, Banana. Could the pair or some combination thereof be ready to take flight for Angry Birds?
2010's Despicable Me revolved around a criminal mastermind who uses three orphan girls to hatch his scheme, but is moved by their profound love. Could this signal a less pissed off flock four years from now?
"Rovio will produce and finance the movie outside the studio system and retain full creative control while creating innovative entertainment at the highest level of quality," the company said, adding that it is taking a cue from David Maisel's direction he ushered in at Marvel.
"I'm so excited and honored to be working on this film with Mikael, David, and Rovio's incredibly talented game developers and artists," said Cohen via Rovio's website. "From both an entertainment and strategic perspective, Rovio is at the forefront of game innovation and is trailblazing terrific new ways for Angry Birds fans to interact with these characters. I've personally spent countless hours playing the Angry Birds games over the last few years, which I can now happily justify as research for the movie."
The movie will mark Rovio Entertainment's first move into feature films, though fans are already familiar with those Angry Birds through Rovio's games, books, consumer products and animation. Since they first left the nest in 2009, they have been downloaded over 1 billion times across platforms. Most recently, Angry Birds Star Wars ascended to the stratosphere of the US iPhone charts after two-and-a-half hours in release.
Prior to Illumination, Cohen was VP of Production at Twentieth Century Fox Animation.
What do you think a John Cohen-produced Angry Birds has in store?