Watch The Late Jenni Rivera In Her Film Debut, 'Filly Brown'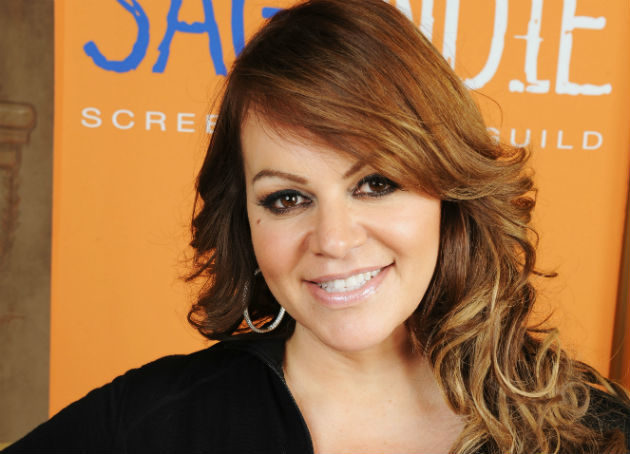 Mexican-American superstar, Jenni Rivera, died Sunday, when her plane crashed en route to Mexico City, after the twin-engine Learjet she was a passenger on lost contact and went down near Monterrey, Mexico. Rivera, the chart-topping "diva de la banda," was a judge on Mexico's reality TV singing competition, La Voz, and was set to make her feature film debut in the hip-hop drama, Filly Brown, a darling out of Sundance last year, opposite Lou Diamond Phillips and Edward James Olmos.

It was Olmos who urged Rivera to make the leap into acting, she revealed earlier this year while doing press rounds for Filly Brown. "Sometimes people have a bigger vision than you have yourself," she told Celebs.com's Elliot Kotek.
Rivera was tapped to play against type in Filly Brown, portraying the incarcerated mother of Gina Rodriguez's aspiring rapper in a stripped-down role that ran counter to her glamorous public image, a la Mariah Carey in Precious."When I go onstage and I do about 40 songs a night, each song I'm acting out as if I'm really living it," she said of the transition from music to acting (watch the full Sundance interview below).
Filly Brown is set to be distributed by Indomina Pictures, although a release date has not been announced. (Follow the film's Twitter and Facebook pages for updates.) Until then, watch Rivera and Rodriguez in a brief clip from the film:
Follow Jen Yamato on Twitter.
Follow Movieline on Twitter.