AFI Names 2012 Movie & TV Selections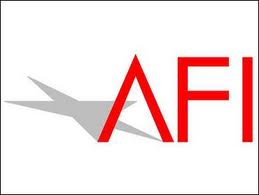 The American Film Institute gave its selections for the best of 2012. The recent New York and Boston critics darling Zero Dark Thirty. AFI Awards selections are made through AFI's jury process in which scholars, film and television artists, critics and AFI Trustees determine the most outstanding achievements of the year, as well as provide a detailed rationale for each selection. This year's juries – one for film and one for television – were chaired by producers and AFI Board of Trustees Vice Chairs Tom Pollock (former Vice Chairman of MCA, Chairman of Universal Pictures) for the movies and Rich Frank (former Chairman of Walt Disney Television, President of Walt Disney Studios, President of the Academy of Television Arts and Sciences) for television, and includes award-winning artists such as Angela Bassett, Brad Bird, Chris Carter, Marta Kauffman and Octavia Spencer; film historian Leonard Maltin; scholars from prestigious universities with recognized motion picture arts programs (Syracuse, UCLA, University of Texas, USC, Wesleyan); AFI Board of Trustees; and critics.
"AFI AWARDS celebrates America's storytellers as collaborators," said Bob Gazzale, AFI President and CEO in a statement. "We are honored to bring together artists as a community, without competition, to acknowledge the gifts they have given the world in 2012."
AFI will honor the creative ensembles for each of the selections on January 11th in Los Angeles.
AFI Movies of the Year:
Argo
Beasts of the Southern Wild
The Dark Knight Rises
Django Unchained
Les Misérables
Life of Pi
Lincoln
Moonrise Kingdom
Silver Linings Playbook
Zero Dark Thirty
AFI TV Programs of the Year:
American Horror Story
Breaking Bad
Game Change
Game of Thrones
Girls
Homeland
Louie
Mad Men
Modern Family
The Walking Dead