'Star Trek Into Darkness' Explodes An Early Tease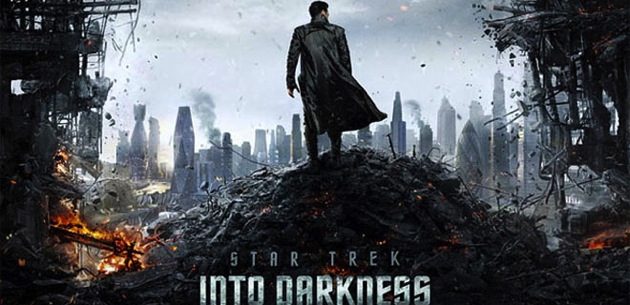 Hi impact terror appears to be in store this May with Star Trek Into Darkness and Paramount bowed its teaser trailer with a menacing voice warning of vengeance in these "final moments of peace," and it will be Captain Kirk to the rescue, of course.
The first full trailer will debut next week.
ENTV description:
The first official teaser trailer for Star Trek: Into Darkness (2013). After the crew of the Enterprise find an unstoppable force of terror from within their own organization, Captain Kirk leads a manhunt to a war-zone world to capture a one man weapon of mass destruction. Starring Chris Pine, Zachary Quinto, Zoe Saldana, Alice Eve, Benedict Cumberbatch, Karl Urban, Simon Pegg, John Cho and Anton Yelchin.
Watch the video on YouTube